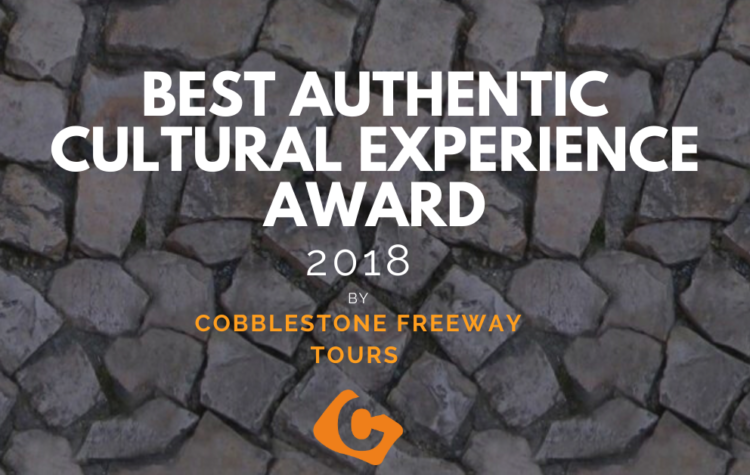 We at Cobblestone Freeway, pride ourselves in offering a unique approach to Cultural Tourism.
We offer Handcrafted Cultural Journeys, which are not only about fascinating locations – they are inspired by traditions, and make real connections with the local cultures of the places we visit.
Therefore we would like to show our appreciation for these unique, cultural experiences, that highlight, celebrate, preserve and promote local traditions and culture.
These 5 Best Authentic Cultural Experiences for 2018 help enrich the experience on each of our journeys.
---
Authentic Irish Inis More Horse & Trap Experience
Thomas Faherty Tour, Aran Island, Ireland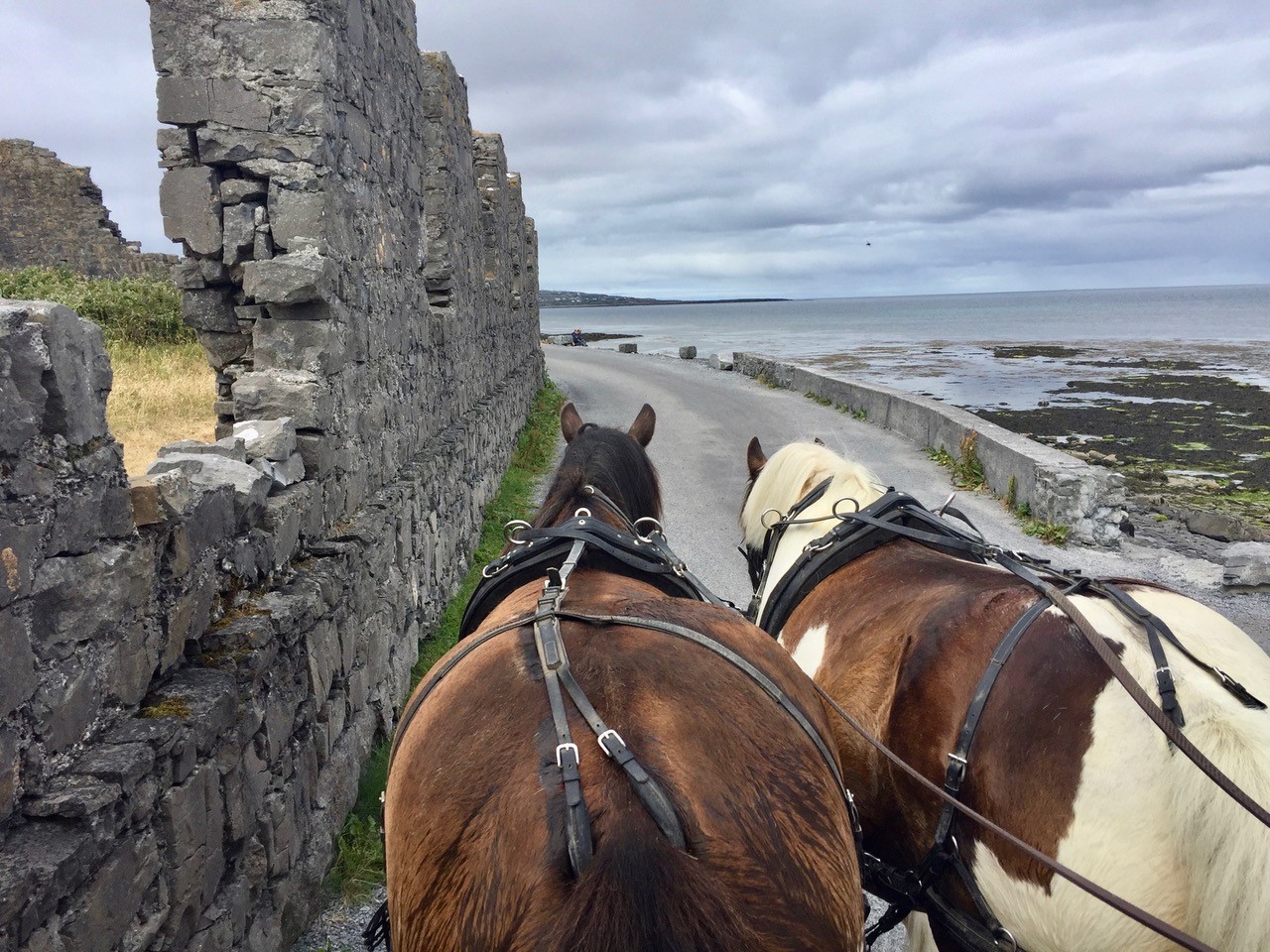 On the quaint Irish Island of Inis More, you will encounter one of the most delightful travel experiences. Be swept along an old-fashioned journey around the island in a pony & trap, and hear the wonderful stories and interesting island histories, all while taking in the amazing surroundings at a picture friendly pace.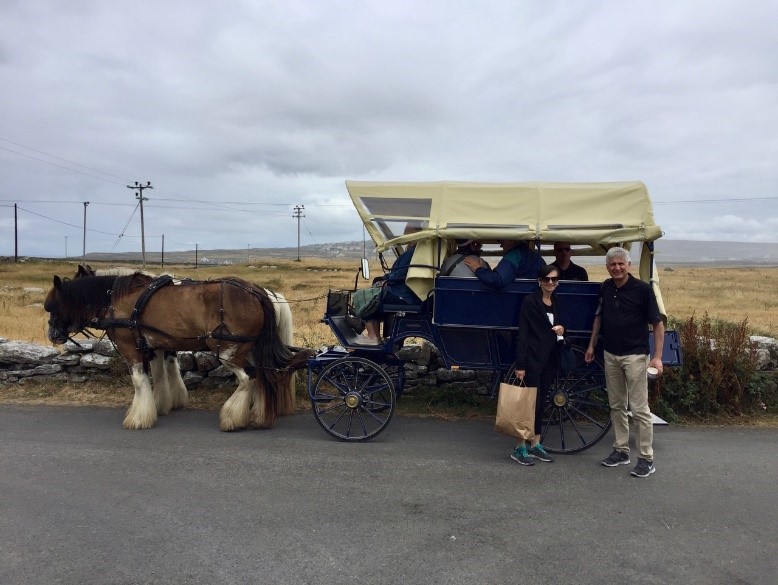 Stop for some splendid ice-cream, shop for Aran wool knitted sweaters, take in the breath-taking cliffs and hear Gaelic spoken by the locals over a tasty pint!
Whether you're toured around by Thomas himself, his daughter or one of his amazing staff, you will be enchanted by this sliver of land floating off the coast of one of the most magical counties in the world – where time has stood still!
Featured in: The Ultimate Ireland Tour  – our 16 day, all inclusive, culturally interactive tour of the Emerald Isle! 
---
Bosnian Coffee Experience
Cafe De Alma, Mostar, Bosnia & Herzegovina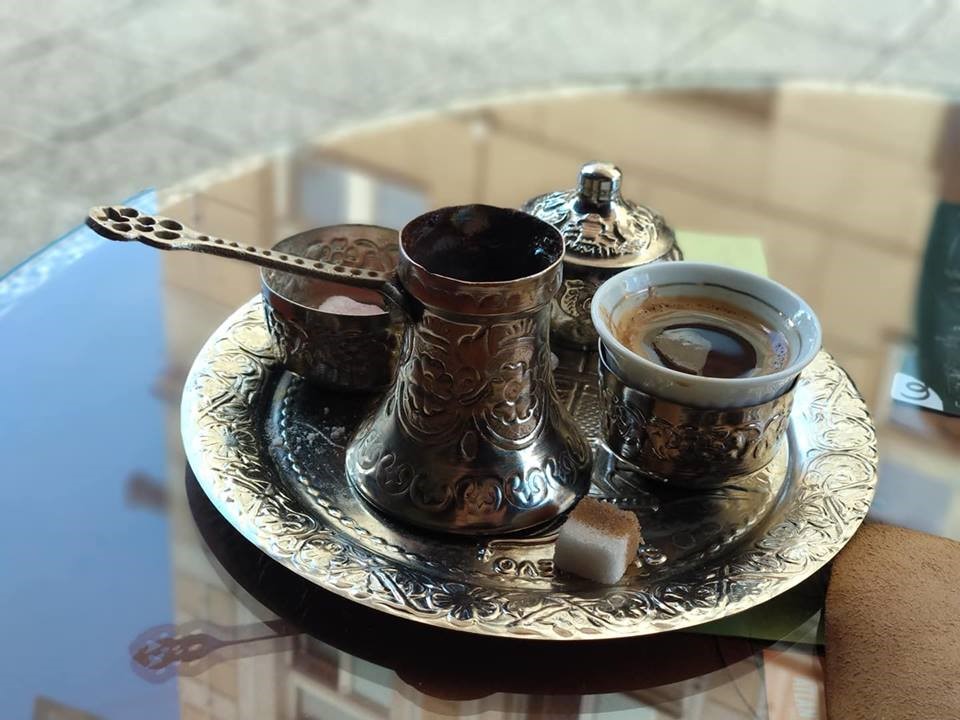 In the small town of Mostar, tucked away down a cobblestoned side-street, sits a small, colourful café. Unassuming at first glance, this independent café is an upholder of Bosnian coffee tradition. Bosnian coffee culture is taken very seriously and locals regard it more as an experience than a hot drink – they take their time to sip their coffee, from 1 hour to 1.5 hours! They sit, relax, and enjoy the flavour, accompanied by some sweet Bosnian dessert.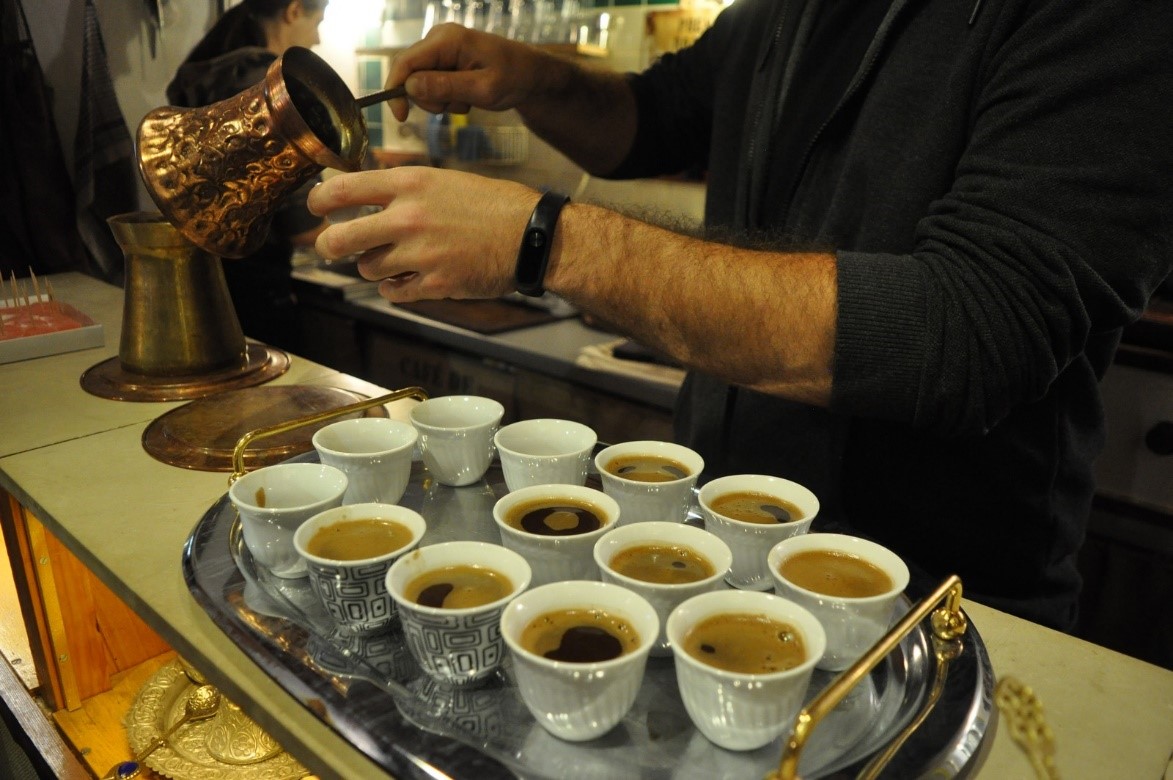 Café Alma in Mostar, Bosnia, is a venture begun by Jasmin, a local to the area with a wealth of knowledge of the history, age old customs and traditions of Bosnia. Not only is he a traditional dancer and a local guide, he channelled his passion into creating a Traditional Bosnian Coffee Shop, which roasts its own coffee, and runs Coffee Workshops, which guide their guests through the intricate art of making (and drinking) Bosnian coffee.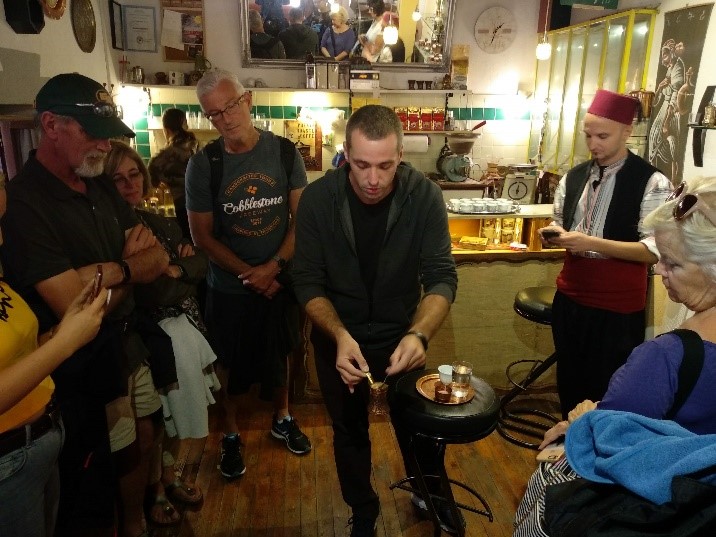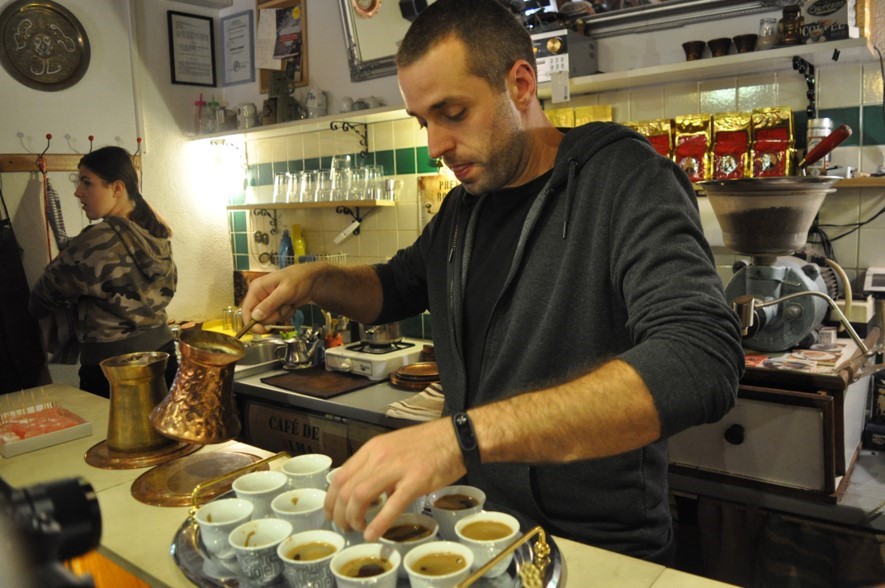 Bosnian Coffee is a ritual of time, and Café Alma in Mostar, Bosnia, is preserving local customs, as old as time, to share their rich coffee traditions with the world.
Featured in: Crossroads of Europe Tour, Best of Croatia Tour  – explore this sunny, flavourful region off the Adriatic sea with us! Custom tours also available.
---
Traditional Hutsul Experience
Bukovets Secondary School, Ukraine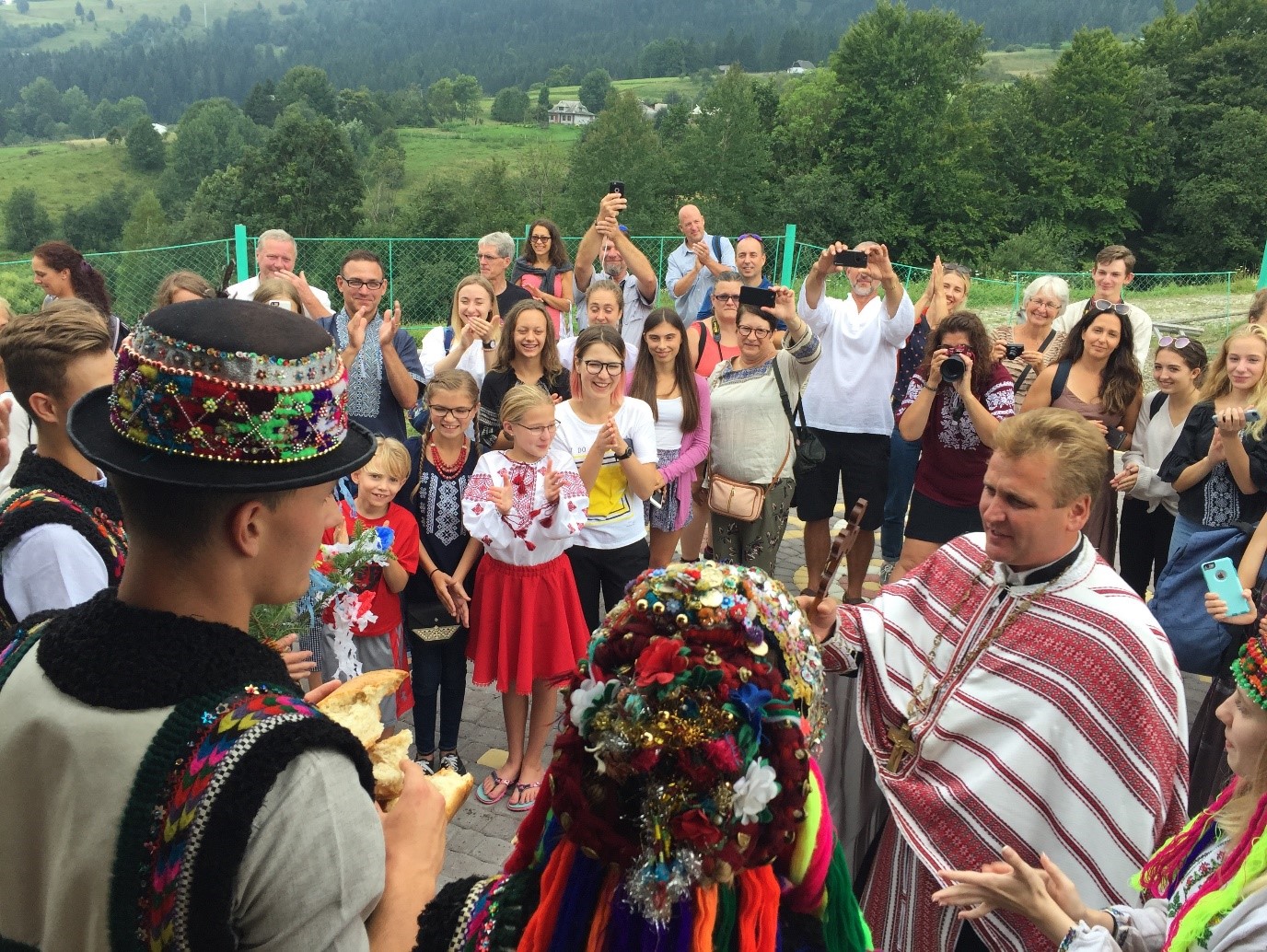 The village of Bukovets, nestled in the foothills of the Carpathian Mountains, is a family-centered community, which prides itself on the celebration and preservation of ancient Hutsul traditions, passed down through generations.
The Hutsuls are the people who inhabit this area of the Carpathian Mountains, and they are often described as the 'highlanders' of Ukraine. The Hutsul people are fiery bunch, full of passion, and their colourful culture reflects it!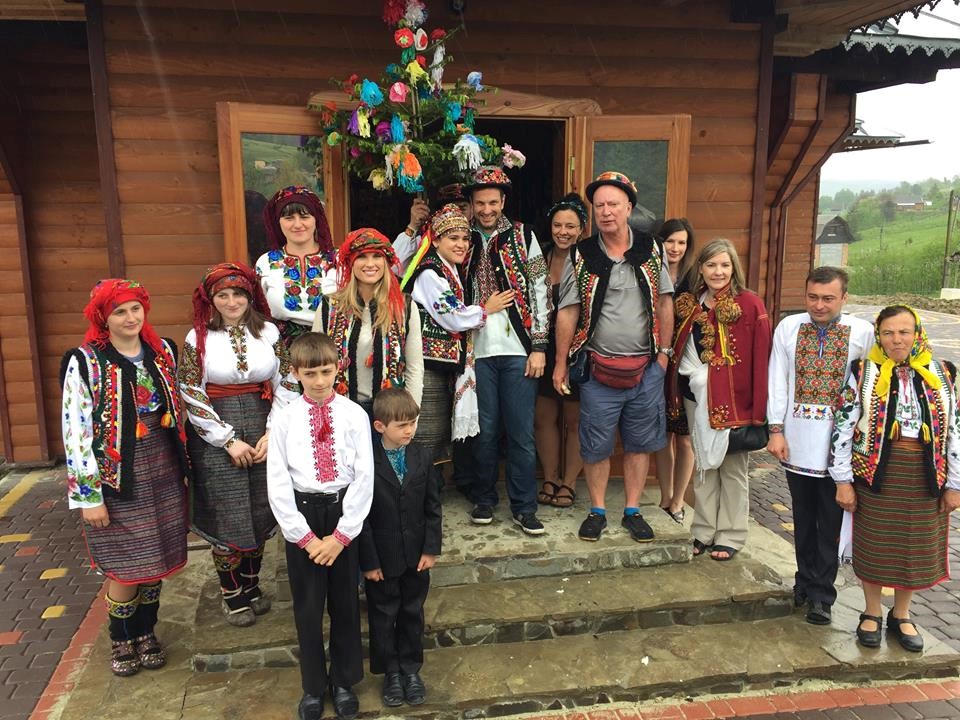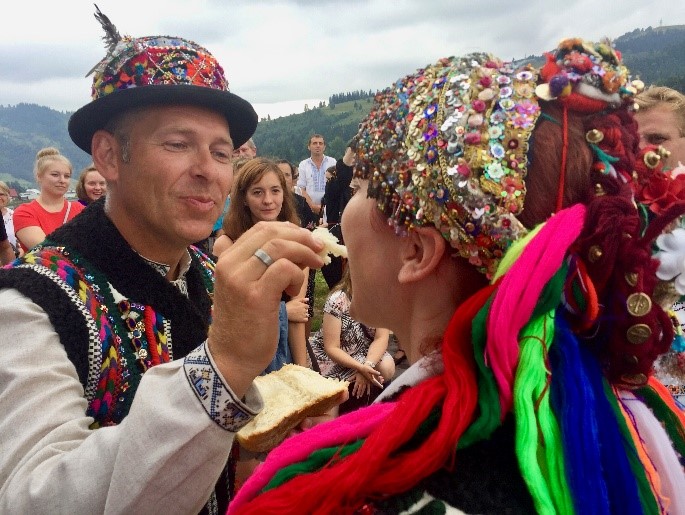 The Bukovets Secondary School and staff are champions of this colourful Hutsul culture – they create an authentic experience for all who visit their village, full of quaint customs, ancient traditions, hand-made costumes, live music, plentiful food, and lots and lots of dancing! Here, you will experience a lifestyle that has remained the same for centuries – meet the local villagers, and eat traditional food sitting together around one table. Experience how simple, open and hospitable these
mountain people are – here you will be welcomed as part of their big family.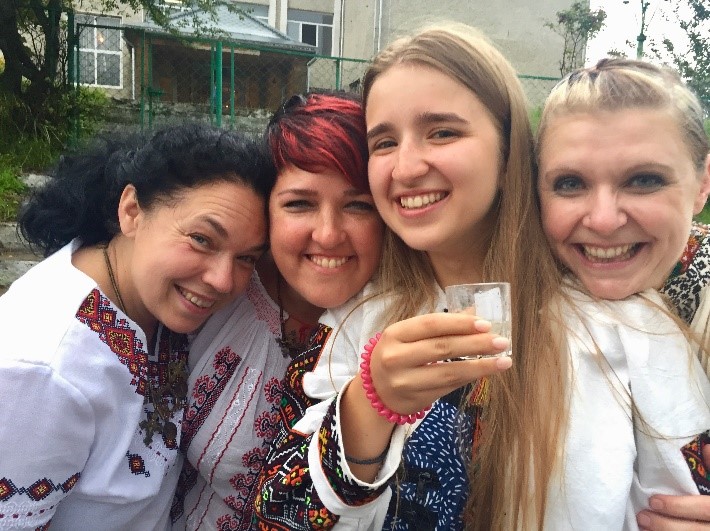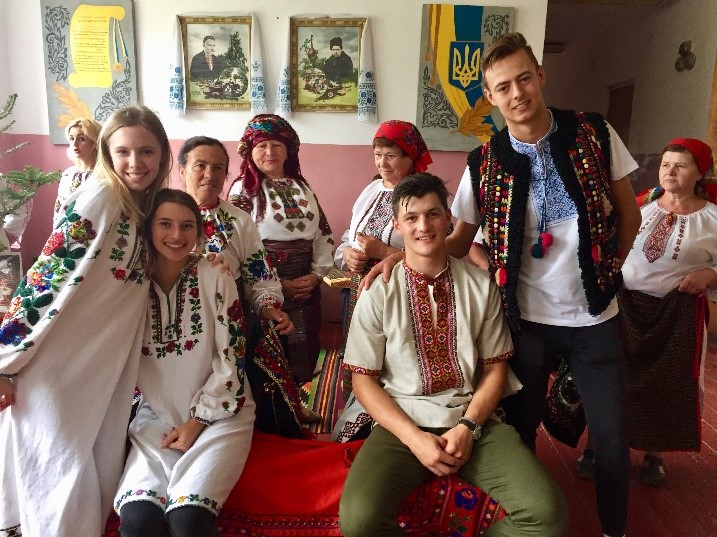 Featured in many Cobblestone Tours to Ukraine! Join one on our awesome set departure tours to Ukraine,  or create your own Custom Tour! 
---
Ukrainian "Khutir" Village Experience
"Khutir Gogolya" Village Stay & Museum
Veliki Sorochyntsi, Ukraine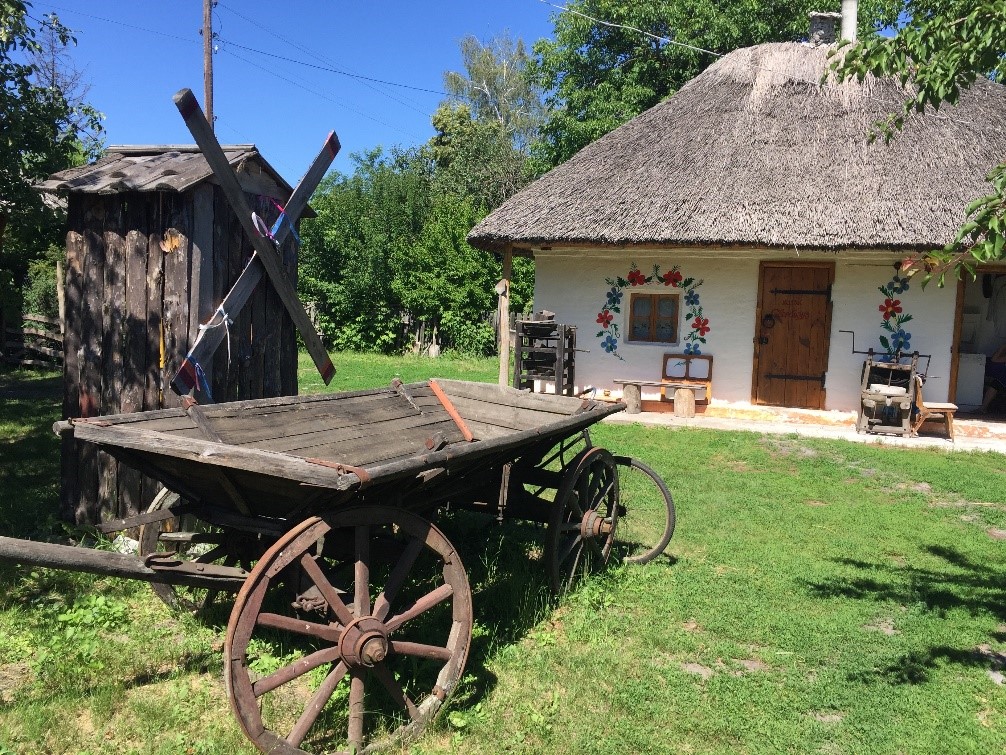 The "Khutir Gogolya" village stay & museum was created as a celebration of Ukrainian Village culture, and exists as a way for visitors – both national and international tourists – to experience age-old village life first hand! Built near to the birthplace of the famous writer, Mykola Hohol (Nikolai Gogol), this village reflects his writings and musings of rural life, and is an authentic recreation and a living museum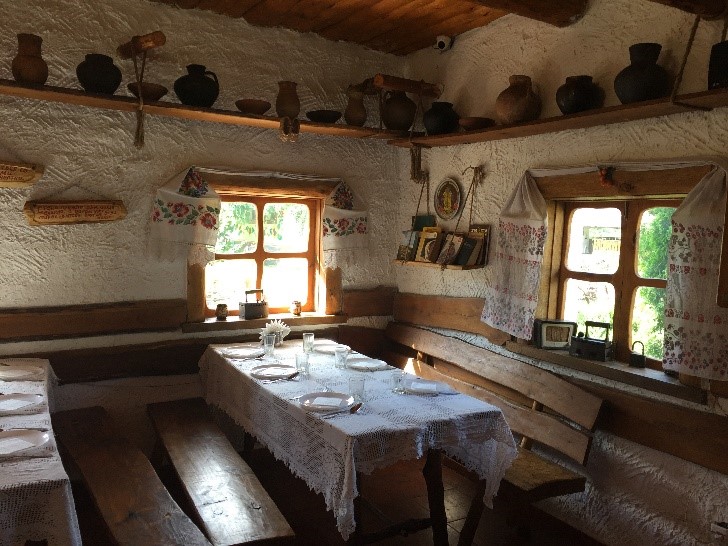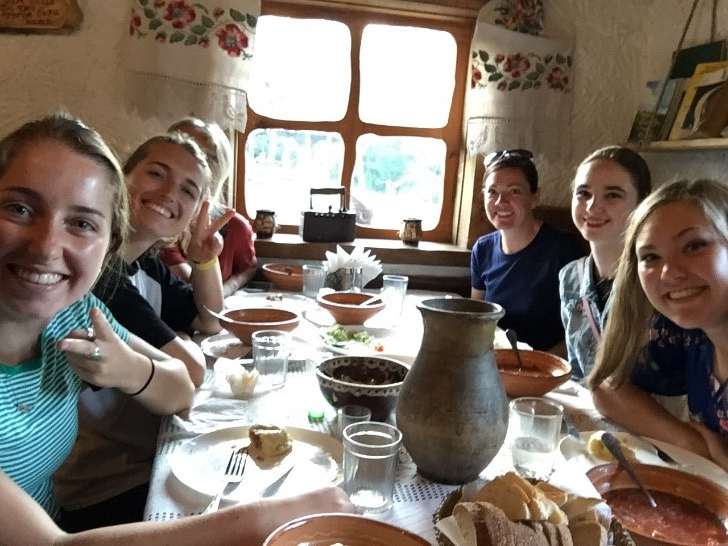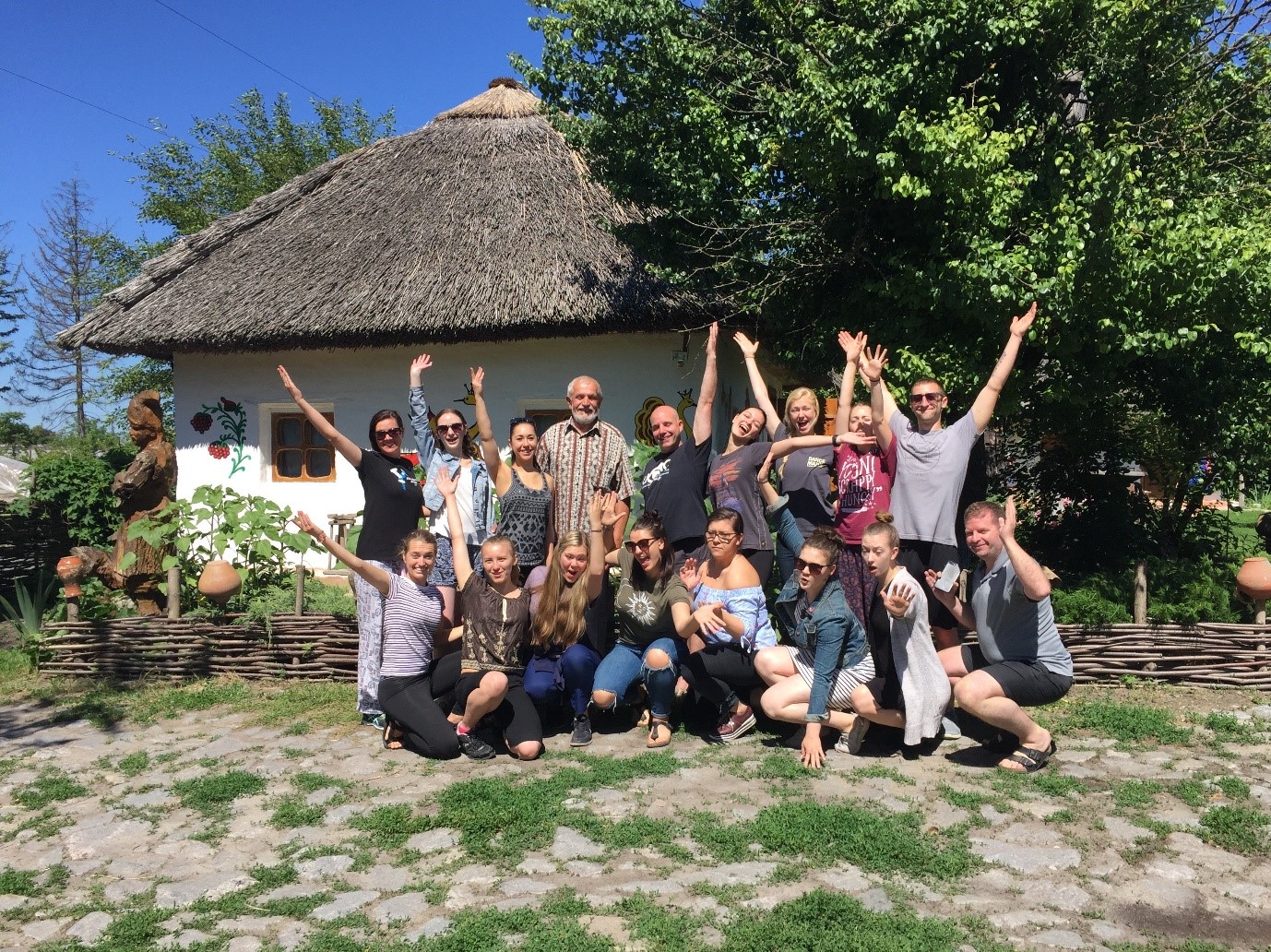 Here, you can travel back in time: eat authentic food, listen to live music, surrounded by welcoming hosts in traditional costumes and an energetic atmosphere! Party like a local, before retiring to your hut – don't worry, it has some home comforts too!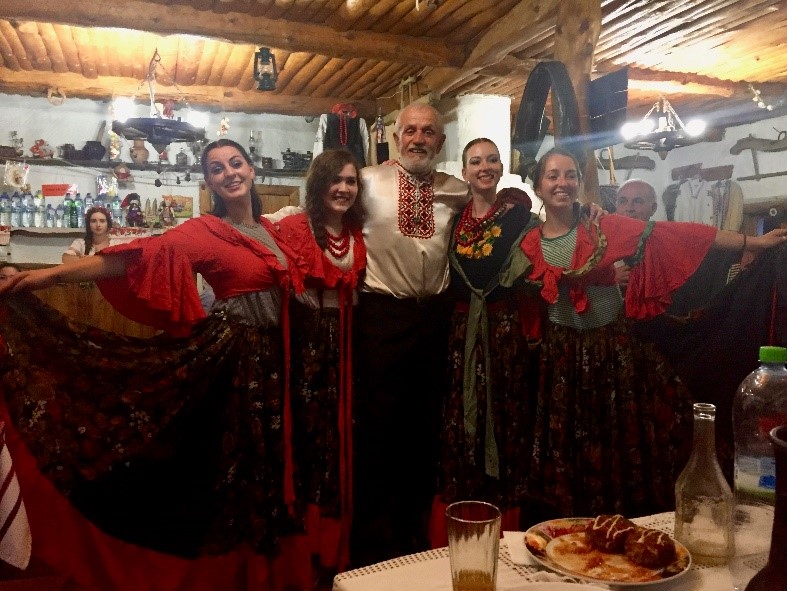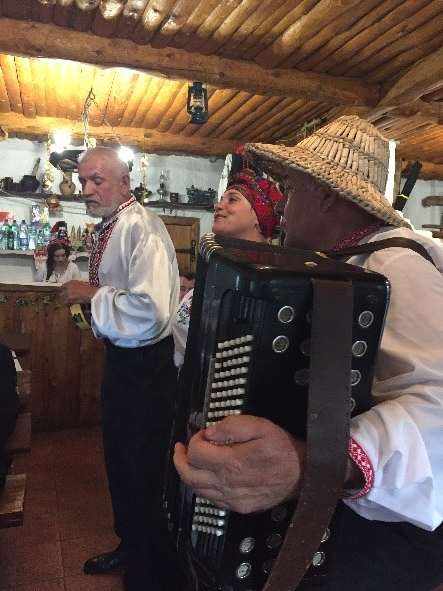 This living museum is a testament to Ukrainian life, preserving the customs, culture and traditions in a way that creates a lively interaction for all who visit.
Featured in: UDWT 2018, plan this into your Custom Tour!
Design your own tour – wherever, whenever and whatever you want! 
---
Hungarian Culinary & Folk Dance Experience
"Matyas Pince Csarda" Restaurant, Budapest, Hungary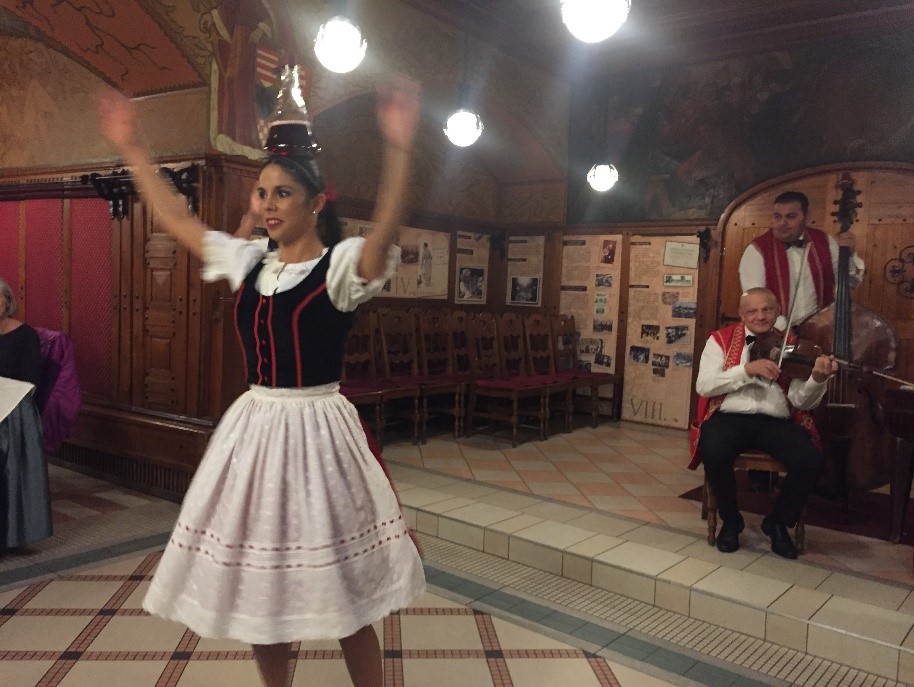 A "Csarda" is the old Hungarian word for tavern, but also "czarda" is the name of a traditional Hungarian folk dance! These two words intertwined create a unique Hungarian folk experience – a tavern in which this fiery folk dance is performed over steaming plates of delicious traditional dishes.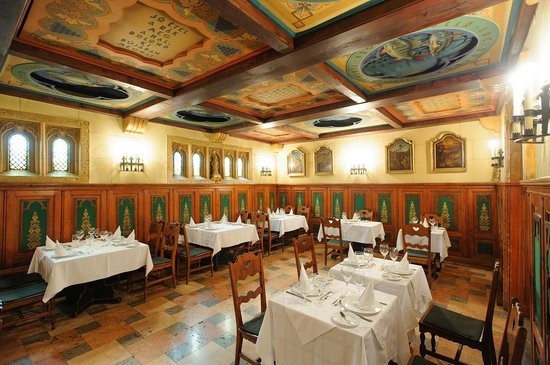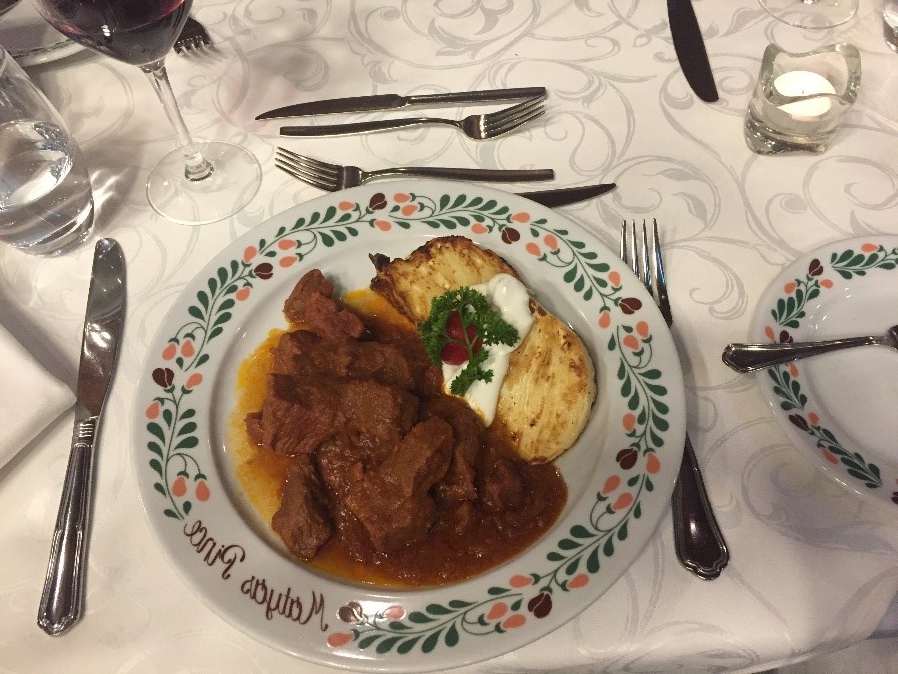 Matyas Pince is one of these very places – here, in an authentic Hungarian setting, you can eat goulash from a large clay pot, while tapping your feet to fast paced violists, and dance off your dinner as you join their passionate dancing – there will be boot slapping and skirts flying everywhere!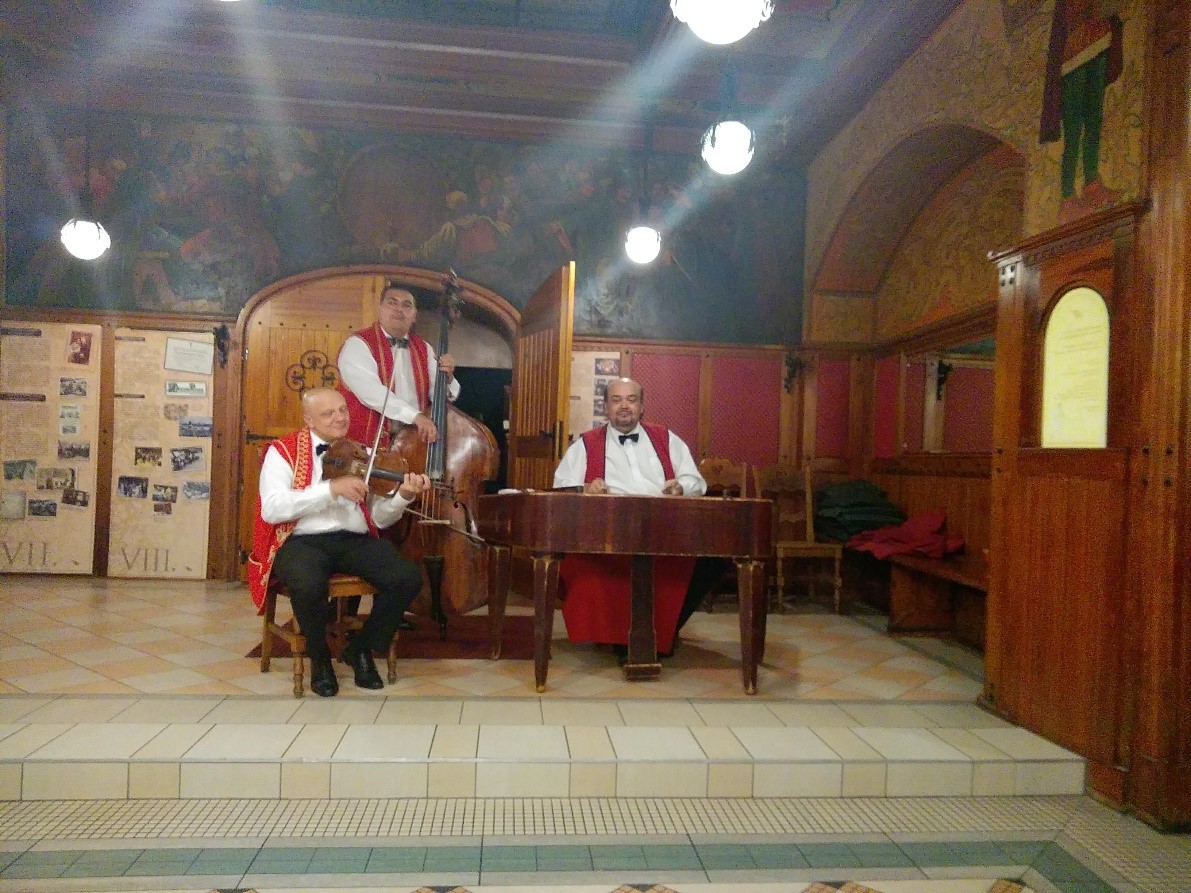 For us, it is one thing to put on a show, but to draw an audience in such as the do at Matyas Pince, is something else completely. They are effortlessly encapsulating.
Featured in: Crossroads of Europe, Hungary – Ukraine, Croatia – Hungary – Ukraine  – join us and explore this undiscovered corner of Europe! Custom tours also available.