The Cobblestone 
Experience is Unlike
Any Other.
 There is more 
value

 than you can imagine. More 

inclusions

 than most other Tour Companies, so you don't have to worry about a thing while travelling with us.
Be part of incredible 
intangible folklore experiences

, and meetings with locals, to help you see into the heart of the counties and cultures we take you to, and experience true 

Living Traditions

.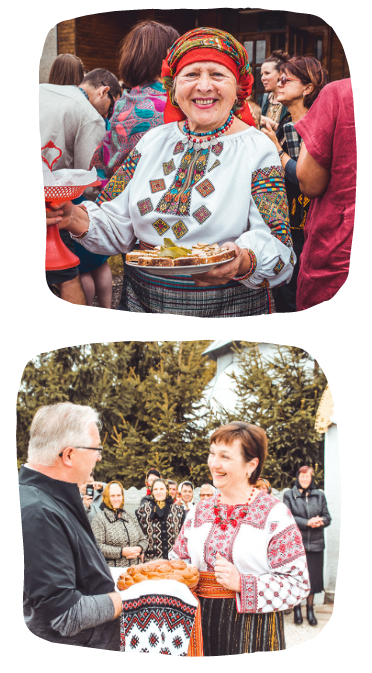 The best way to understand the essence of a place is through it's people, their food, their
music
,
songs
,
dances
,
rituals and traditions
that make every location, unique from the next.
When you share a moment with people – you
experience a connection
.

Something resonates much deeper in the soul than when you simply checking a location off a bucket list.
To that end, we have spent years cultivating
relationships
with villages, artisans, singing and dancing groups, crafts people.
Oh and… we're the only ones that make this central to the

customer experience
!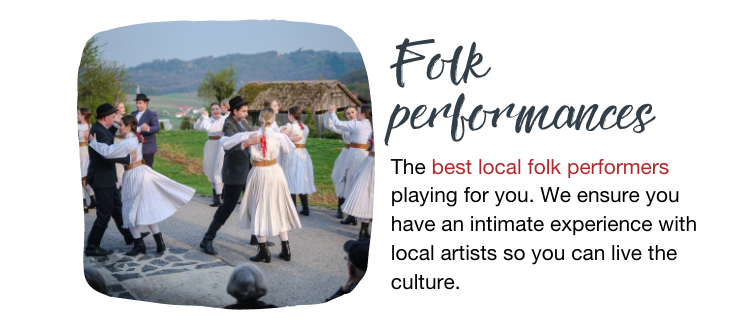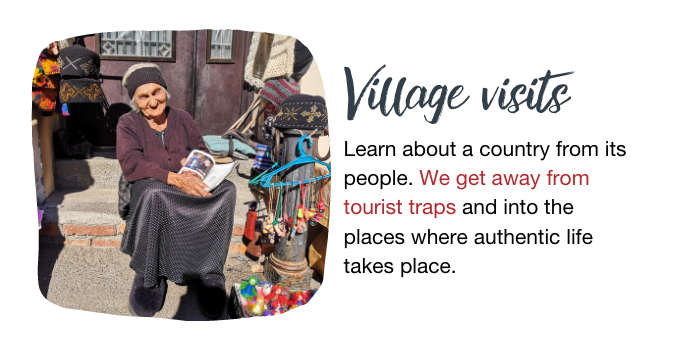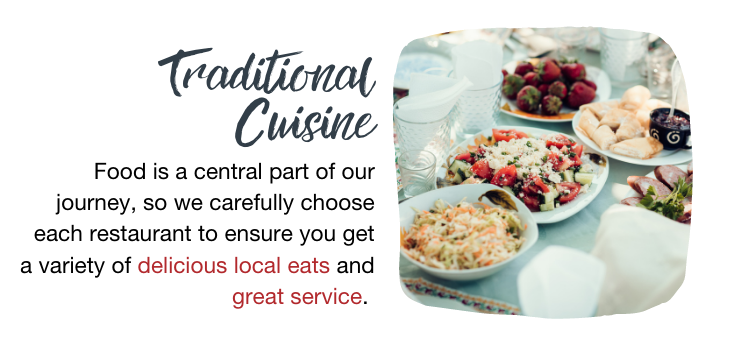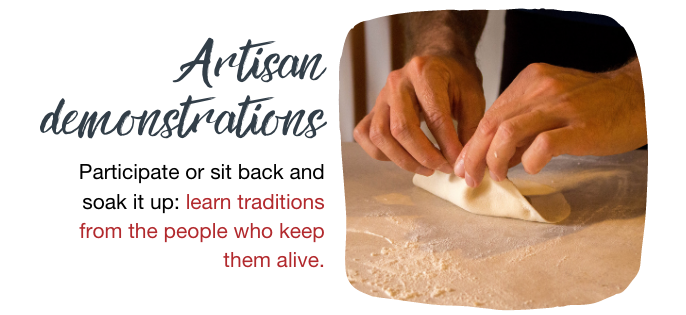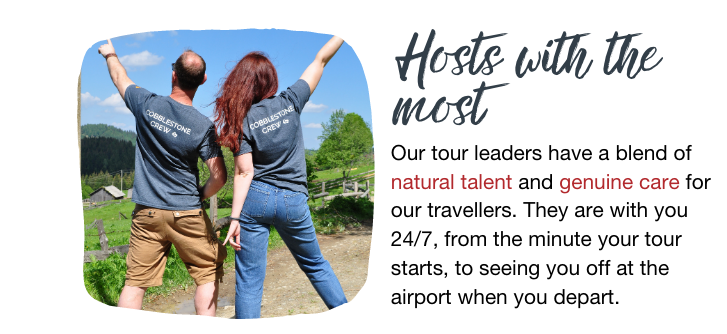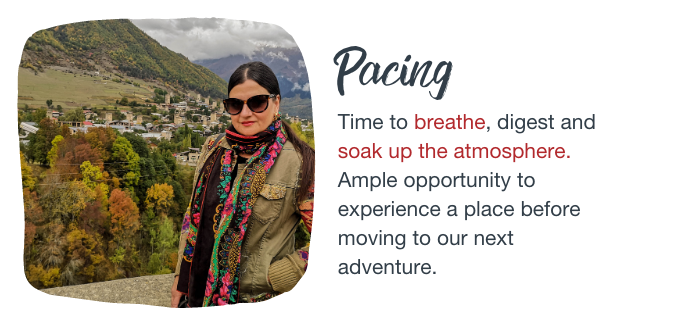 All our tours are Handcrafted.
But what does this mean?

We plan all our tours individually and carefully, so you get a balance of history & culture, immersive experiences & meeting locals, while still having enough free time to truly enjoy the places we visit.
This harkens back to a time when everything was one of a kind – everything was handmade by individual people.
Just like our tours – no two tours are alike!
PLUS:
Hotels are hand selected by us, to make sure you

get

the best night's sleep

at your comfortable, centrally located accommodation.
We also try to work with boutique hotels rather than big chains, to support the local economy!
All our restaurants are tried and tested by us, to make sure you get

delicious, quality, locally sourced food, every time.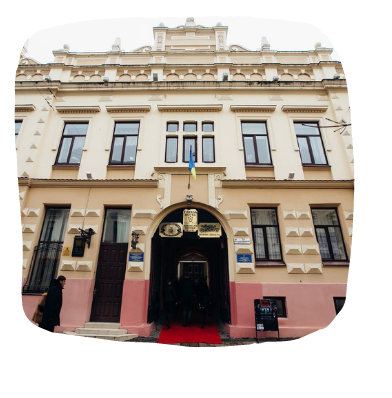 SMALL GROUPS
We at CFT have always specialized in
small group travel
.
In a small group, you can travel easier and safer, allowing you to truly see into the heart of the countries you visit. We show you the less touristy places, off the beaten path, which means you can enjoy travelling without the worry of big crowds.
Our tours have a
max of 16 travellers
, but average 8-12 in a group.
Want to go even smaller? We can arrange a Custom Private Tour for you. Contact us for details.
WHAT'S INCLUDED ON EVERY TOUR?
The only time you need to pull out your wallet is for souvenirs
and occasional drinks and snacks. Travelling with us you get:
Luxury Mercedes-style sprinter van. From the time you arrive until the time you leave, we've got a ride for you. All airport transfers and land transportation –
always included.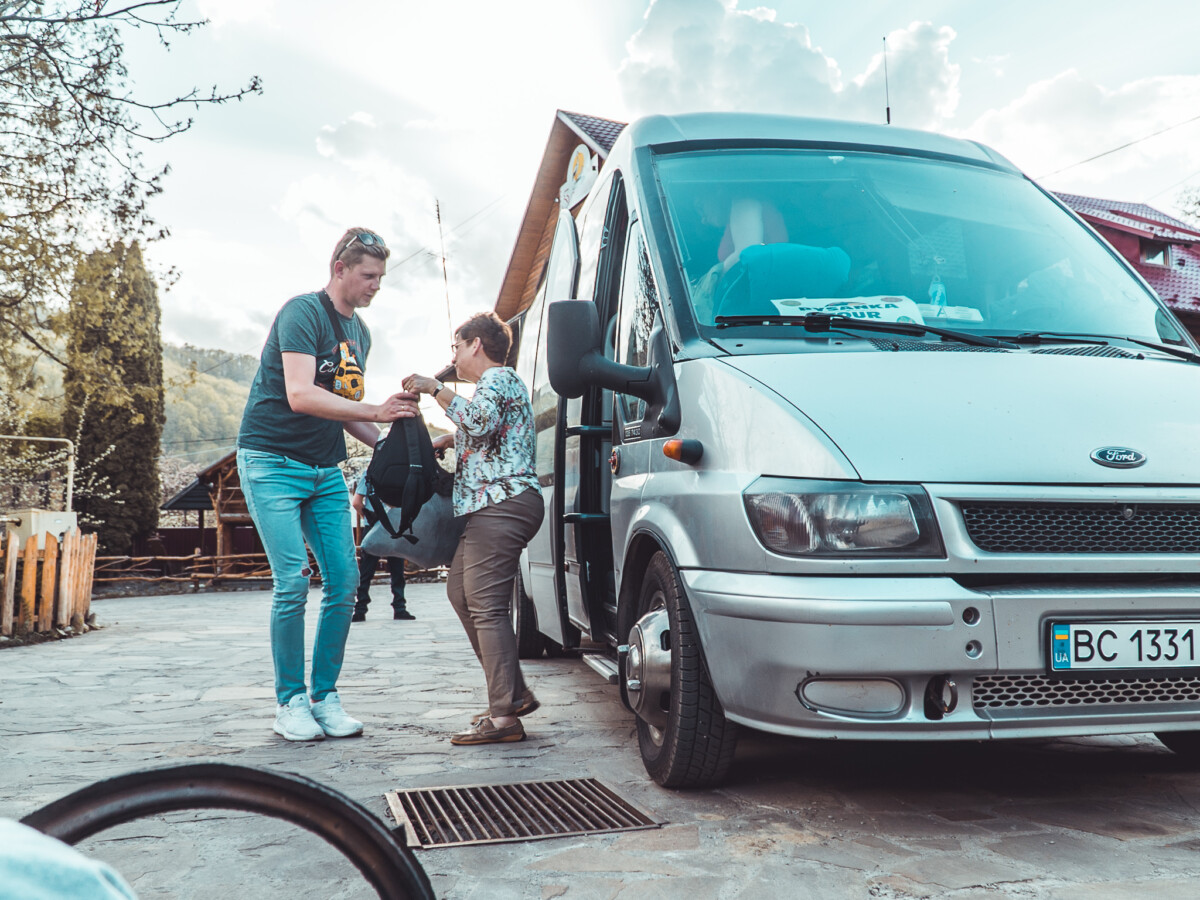 Daily breakfast. Daily Lunch or Dinner. Delicious, and lots of it!
We've got your daily food covered.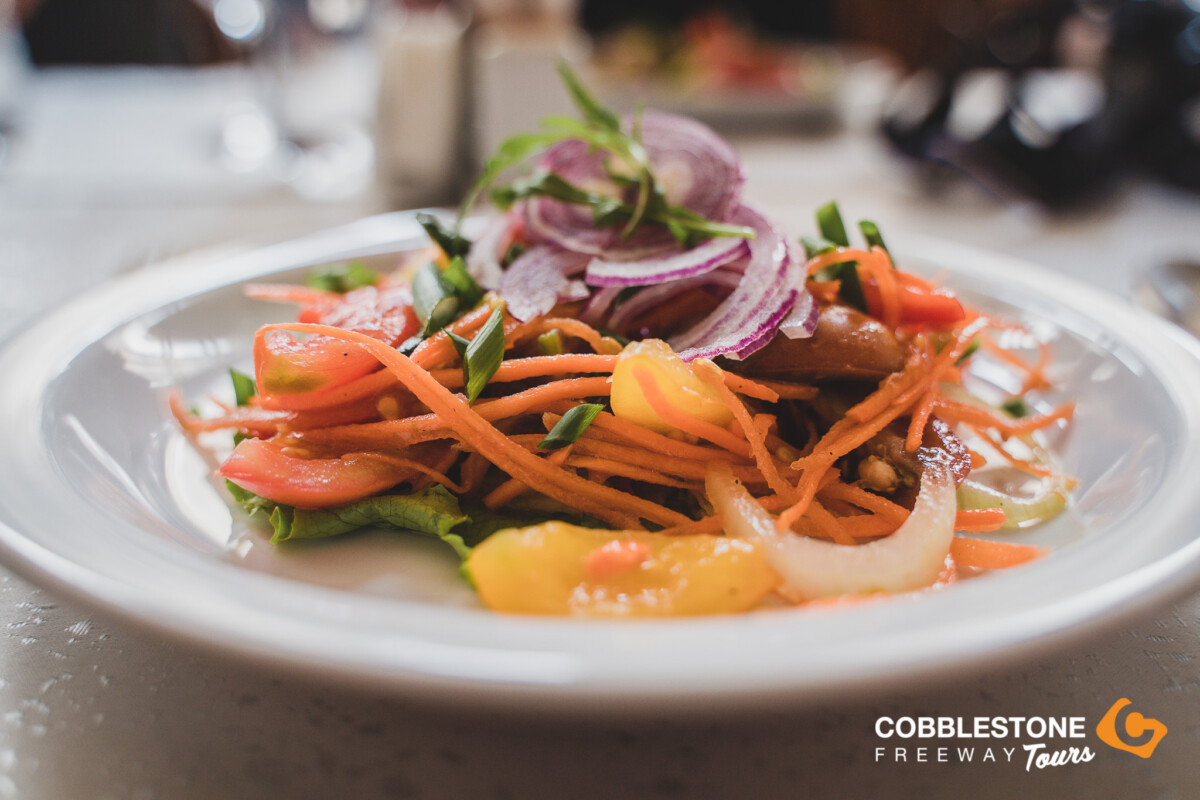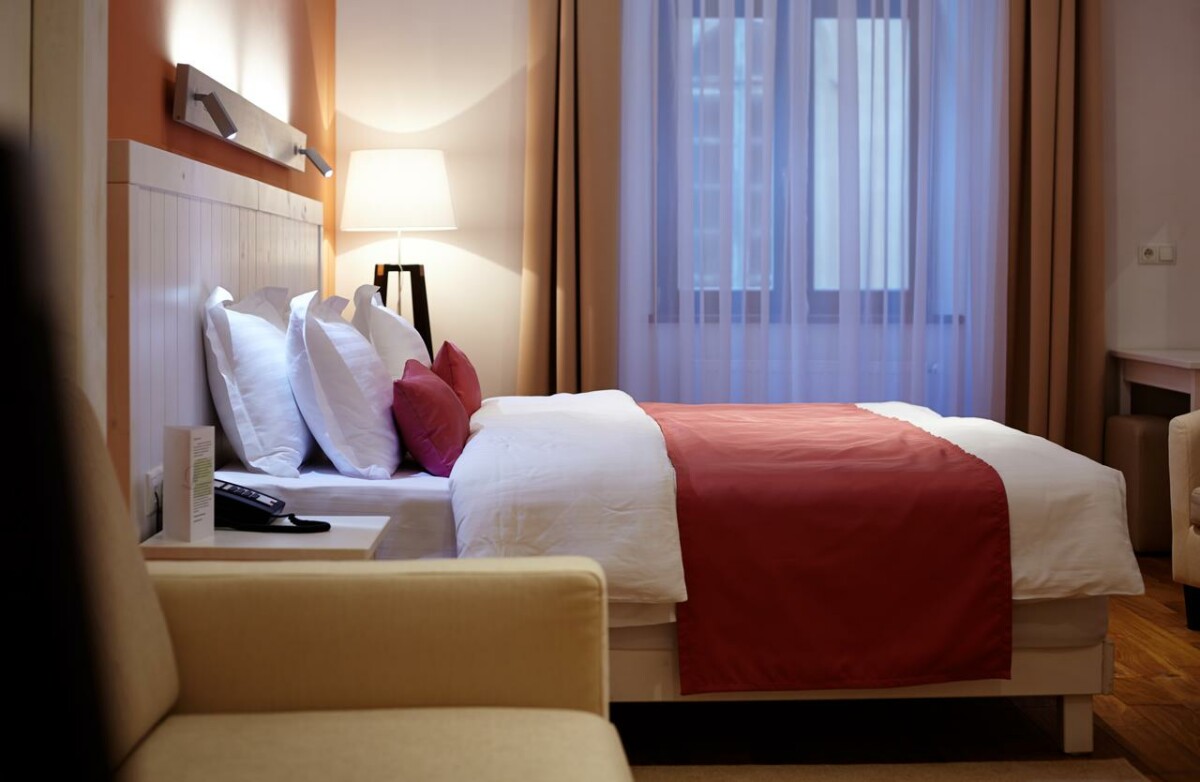 Not just a place to put your head down at night, our centrally-located hotels are always comfortable, unique, and put you in the best place to experience a city.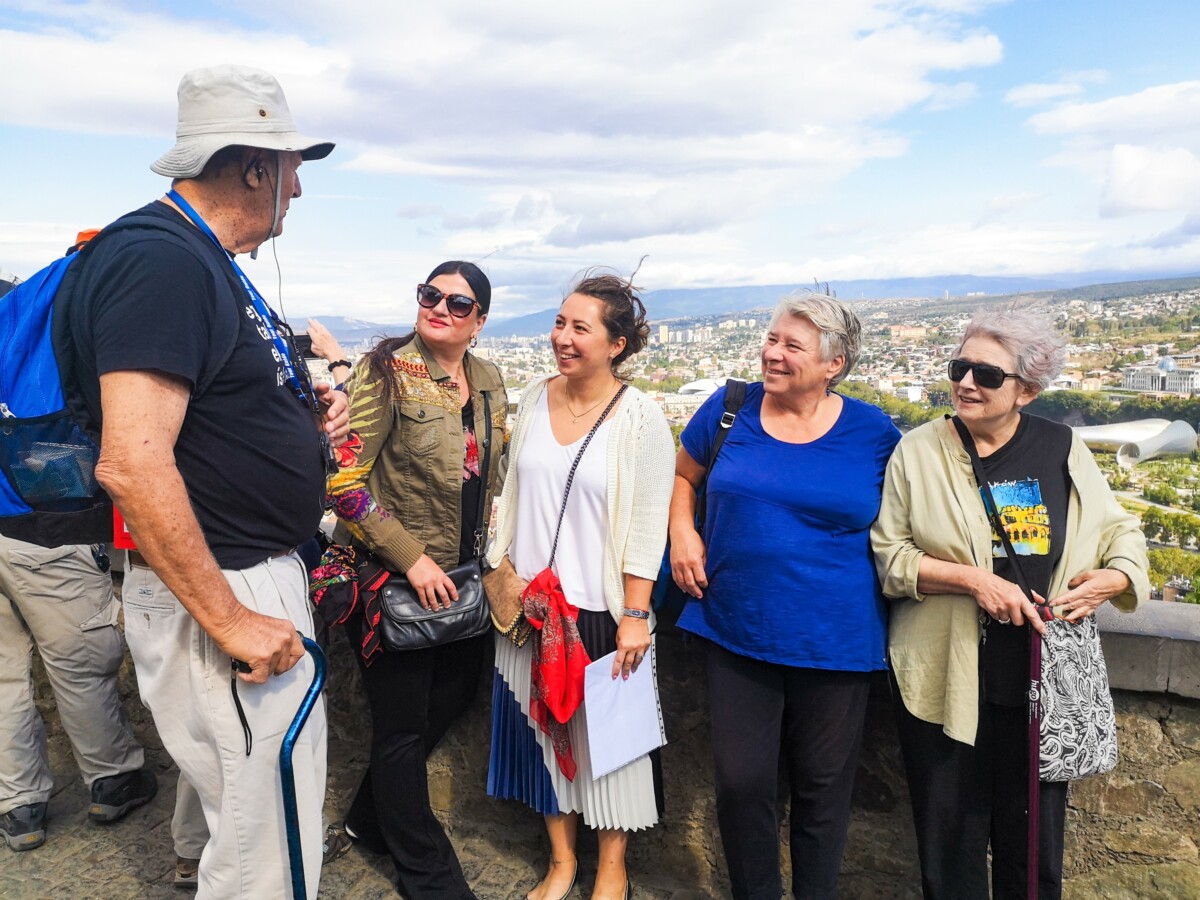 "Don't you dare take your wallet out to get in there!" We've got all your entrance fees covered.
All of them.
HIGH QUALITY CUSTOMER SERVICE
Our dedicated team in
North America
are ready to answer your questions, take payments, book your flights; make your experience easy, give advice and help with any questions, from currency to
packing tips!
We make our payment process
super easy
, so you don't have to worry.
Online registration. Online Payments
. AND we'll send you reminders! Easy peasy!
Let us take care of the details so you can focus on planning and dreaming about all the amazing experiences you will have on your tour. Okay, maybe work on what to pack and the list of the unique things you want to purchase on your trip!
We can also help with questions about genealogy, or trip add-ons, side visits etc.
Any questions, our team is there at any time.

We'll make sure everything is taken care of:

before

your tour,

while

on tour, and a follow up

after

. 

We make sure our staff are trained in

First Aid

and our bus company partnerships maintain quality vehicles. Everything is certified and checked out by us.

We take care of every detail for you. Ukraine tourism is very new and raw, it's not easy for an outsider to book hotels, tours and transportation. No worries, we got you!

We provide an English-speaking Tour Leader with you, every step of the way.