You'll see them in many cities in Western Ukraine. These
iconic

pieces of ceramic art, in natural yellow, green & brown colors are probably one of the best souvenirs to bring back from Ukraine.
These are
Kosiv

Ceramics.
Kosiv is a city in the Carpathian Mountains, and, when in Kosiv, the home of this art, you can become a part of this magic, see how they're made, and try your hand at creating a piece. 
 Let's discover some more about origins of this traditional
art

!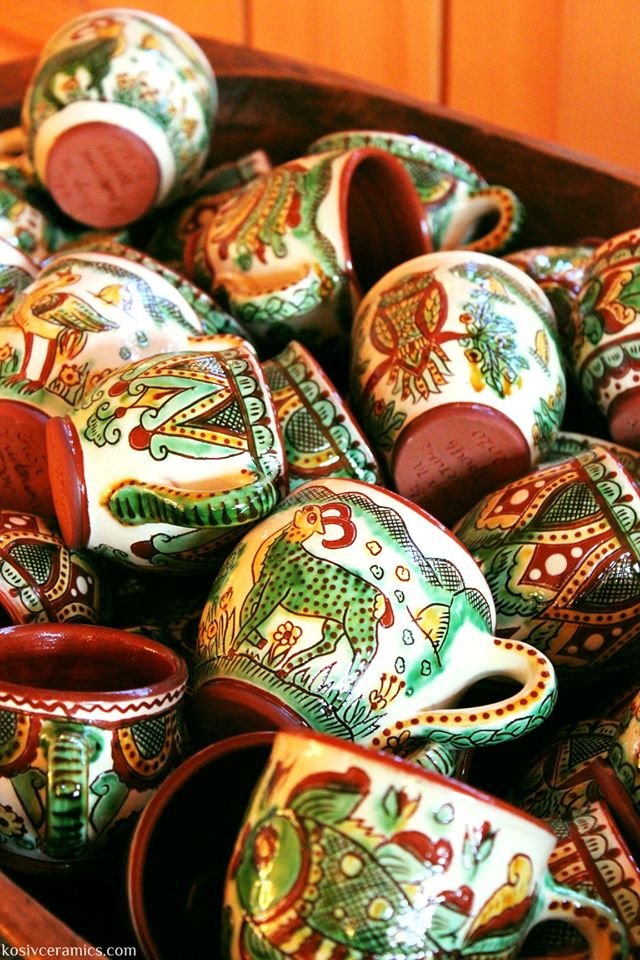 The art of Hutsul (Carpathian) ceramics is one of the brightest pearls of Ukrainian folk art. The craft began in the 15th century, and continues to this day. The most famous was Kosiv ceramics, which received their name from the place of their creation – the city of Kosiv in Ivano-Frankivsk region. The outskirts of Kosiv are rich in clay, so naturally pottery has been created here since ancient times.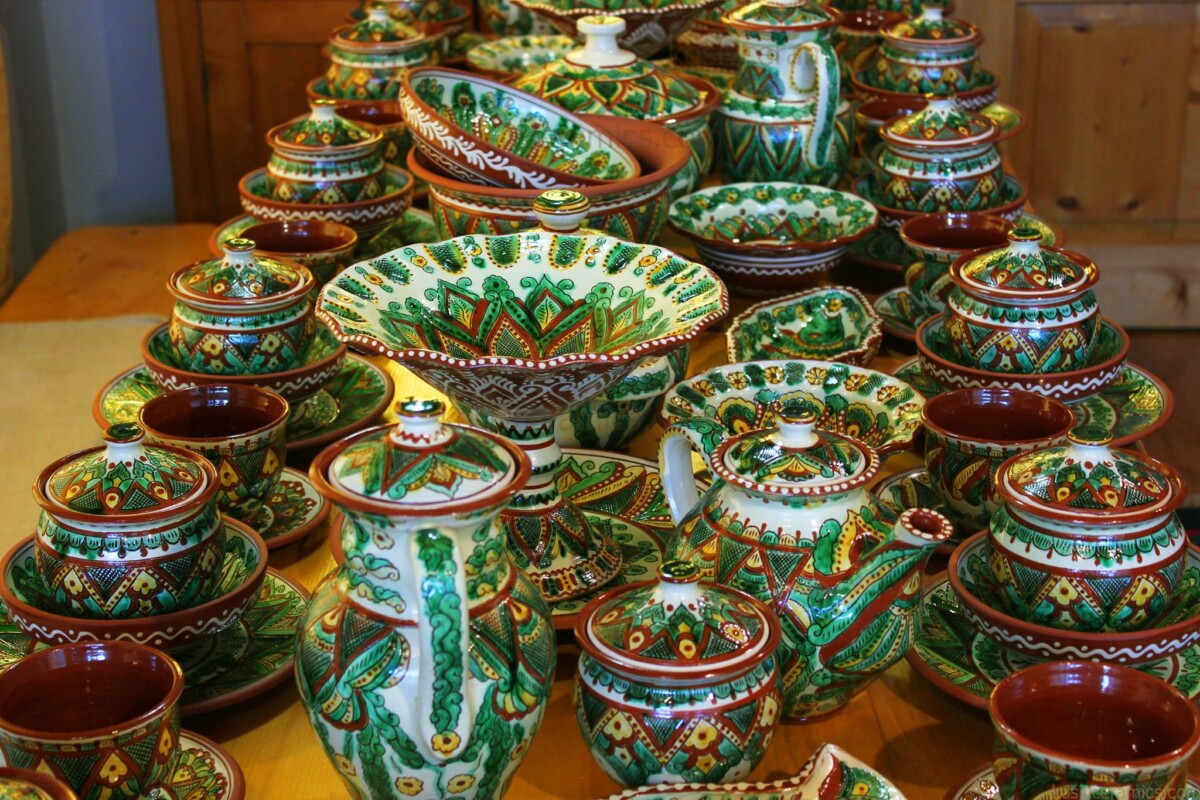 In many villages of the Carpathian regions, the main craft was pottery, which allowed local masters to develop rapidly and acquire their own special, unique style. This style has evolved, creating new types of manufacturing and painting techniques.

Hutsul masters produced pots, bowls, cups – all the necessary home utensils. But the decorative ceramics, as we know them today, originated in the late 18th – early 19th centuries. These were mostly made as candlesticks and tiles. 
Tiles were used to decorate the stoves, that occupied the centre of most households at the time. Kosiv tile stoves were known not only in Hutsulshchyna, but also in Romania and Hungary. The oldest Kosiv tiles are kept in the museums of Bucharest and Vienna!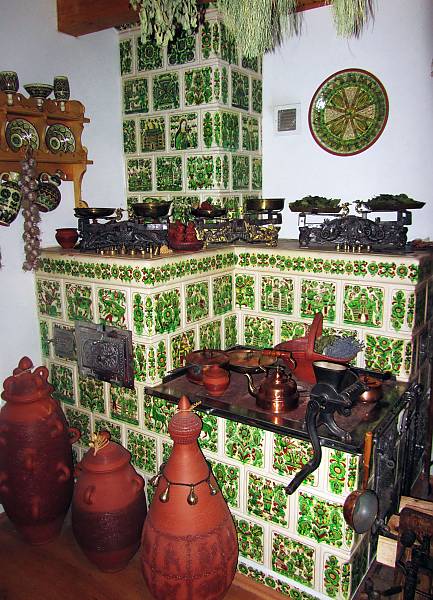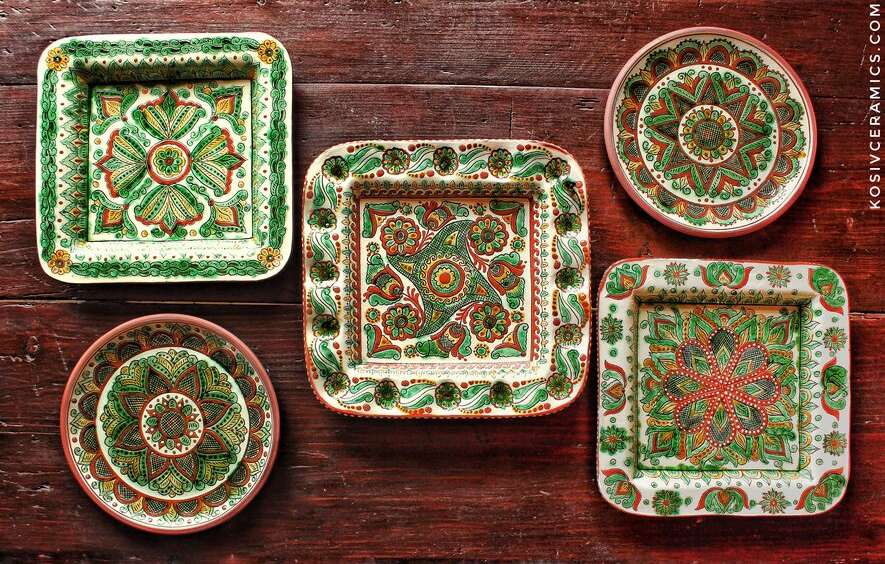 This decorative style of pottery featured drawings of various kinds: stylized images of flowers, trees, animals (horse, deer, bears, birds), various kinds of people types (hunters, soldiers, musicians), saints (most often St. George and St. Nicholas). The tiles often depicted a household scene of some kind.
There is a very specific technique for creating Kosiv ceramics.
Firstly, the item is covered in a layer of white clay, and fired in a furnace. After this, the product is painted with green, brown, yellow and blue colors in a chosen design. The product is then covered with clear glaze and fired for a second time. This technique is especially unique worldwide. In December 2019 Kosiv Painted Ceramics were added to the UNESCO List of Intangible Cultural Heritage!
The traditions of Kosiv ceramics are continued to the present day by skilled masters.
Come to the Carpathian Mountains, and take a masterclass in creating this unique pottery! Feel the magic energy of the clay, moulding your own pot on the pottery circle, and try your hand at painting them too! It'll be a once in a lifetime experience!