Budapest – the City of Spas!
Budapest is built on several natural warm spring, so it is natural that it has had several great thermal baths for many centuries! These baths date back hundreds of years, and many of the Turkish baths along the river Danube are still functional and very popular with locals and tourists alike.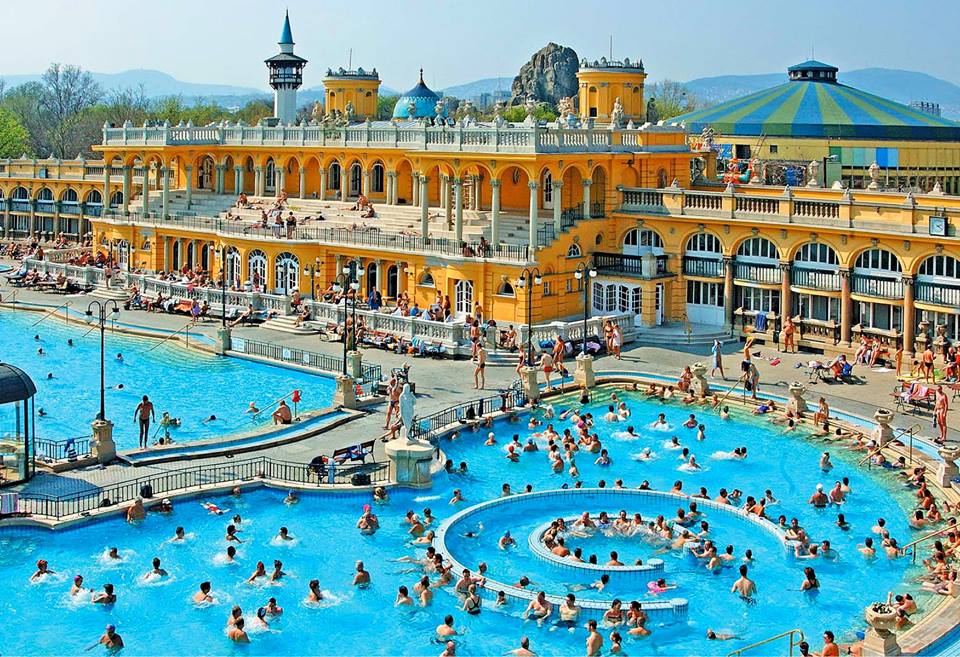 Szechenyi Baths
By the 21st century, Budapest had reinvented itself as the city of medicinal waters and amazing thermal spas. The bathing culture of the Hungarians is very lively and health conscious: not only are water sports held in great respect, but the young and the old all enjoy the spa waters and the bath complexes.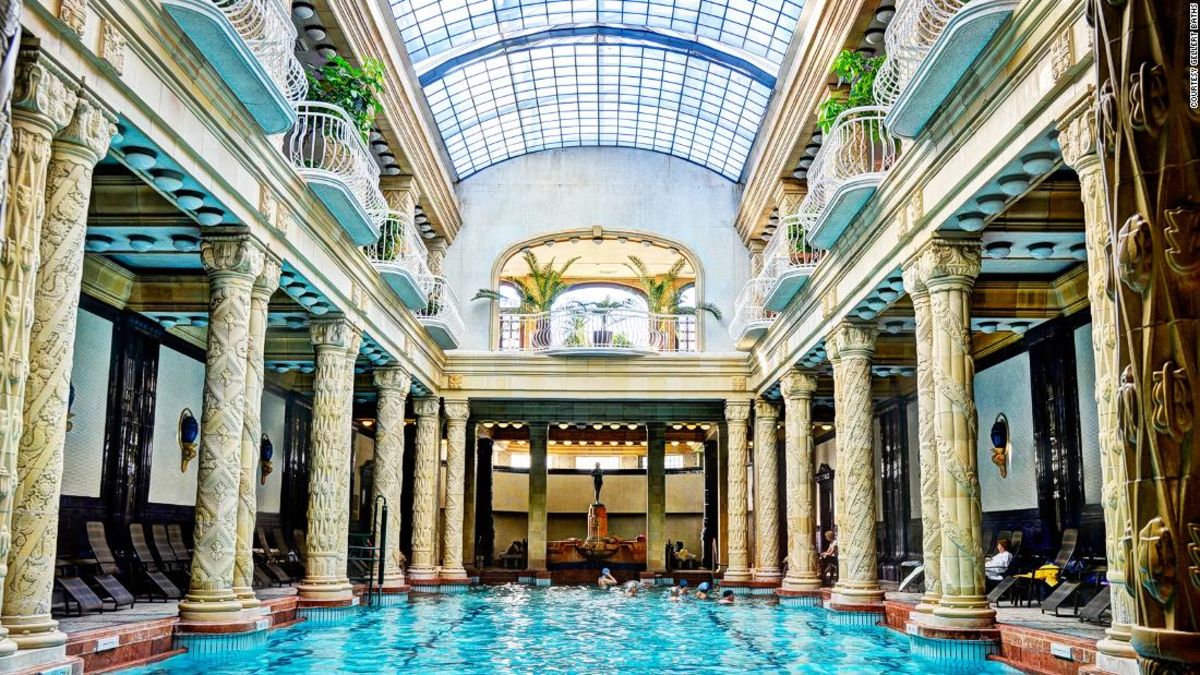 There are several famous baths in Budapest, the most famous being the Szechenyi Baths (pictured above). However, although less known, the Gellert Baths are a stunning example of Art Deco architecture and design. It feels as though you are stepping not just into a thermal pool, but a work of art when you enter these baths!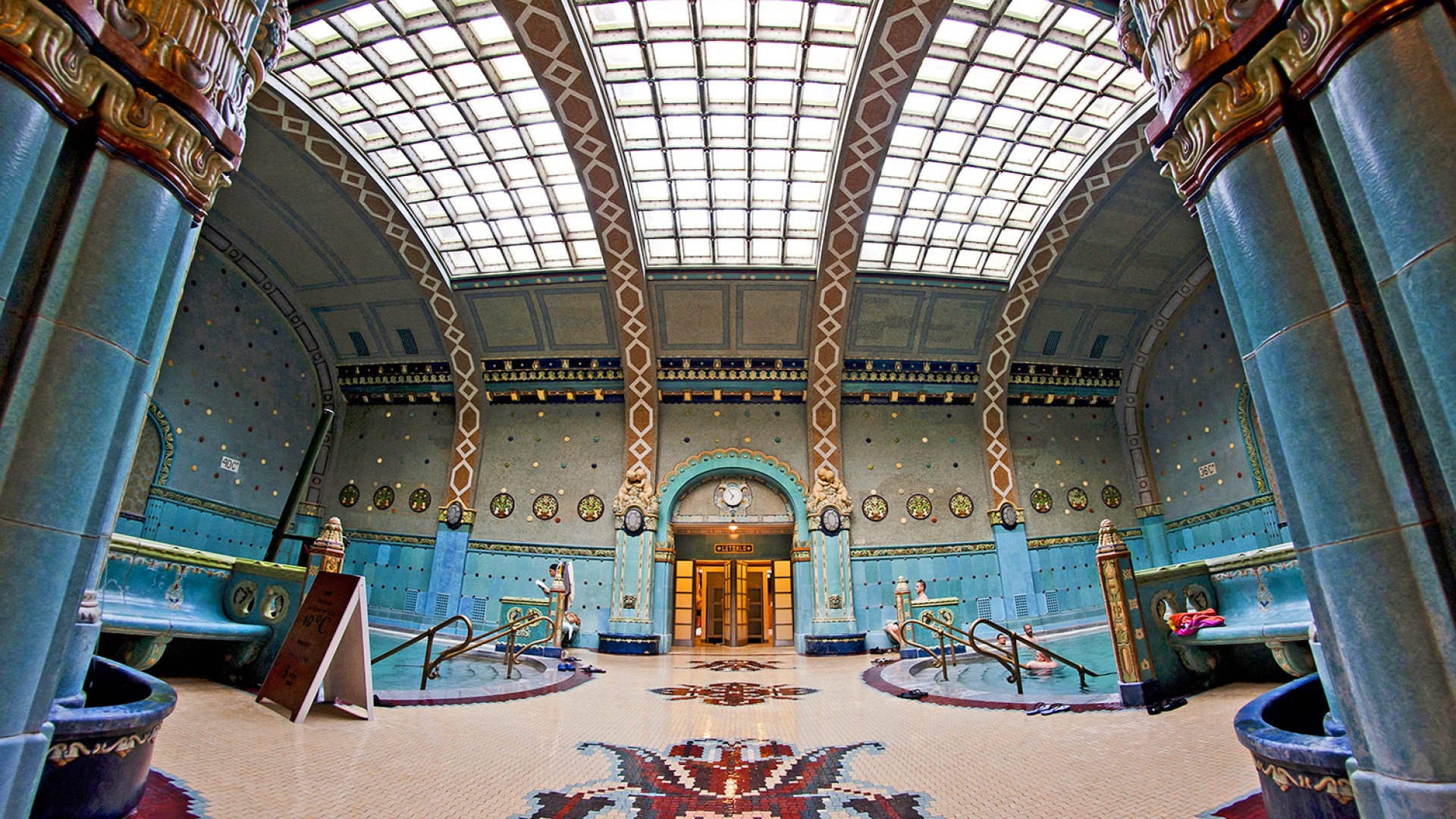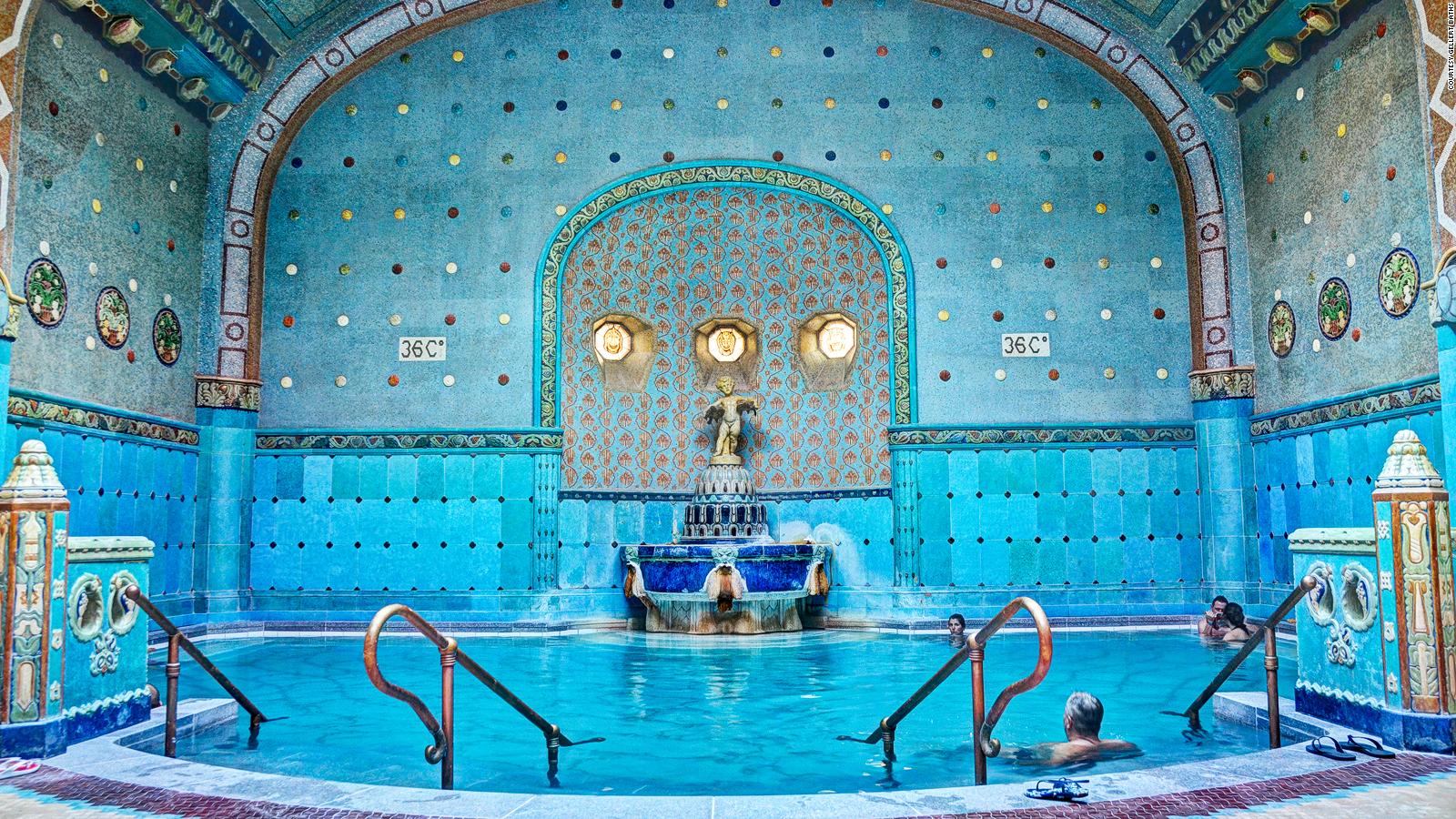 Most of the baths in Budapest, have several pools with various sizes, facilities, and temperatures.
During the day, the baths are mostly visited by those who want to feel the healing power of the water. Here you can use the jets in the pools for a massage, play chess with old pals, and revitalize in the saunas and steam rooms (plus the cold plunge pools).
There are even poolside cafés where you can grab a snack or a few beers, and people watch.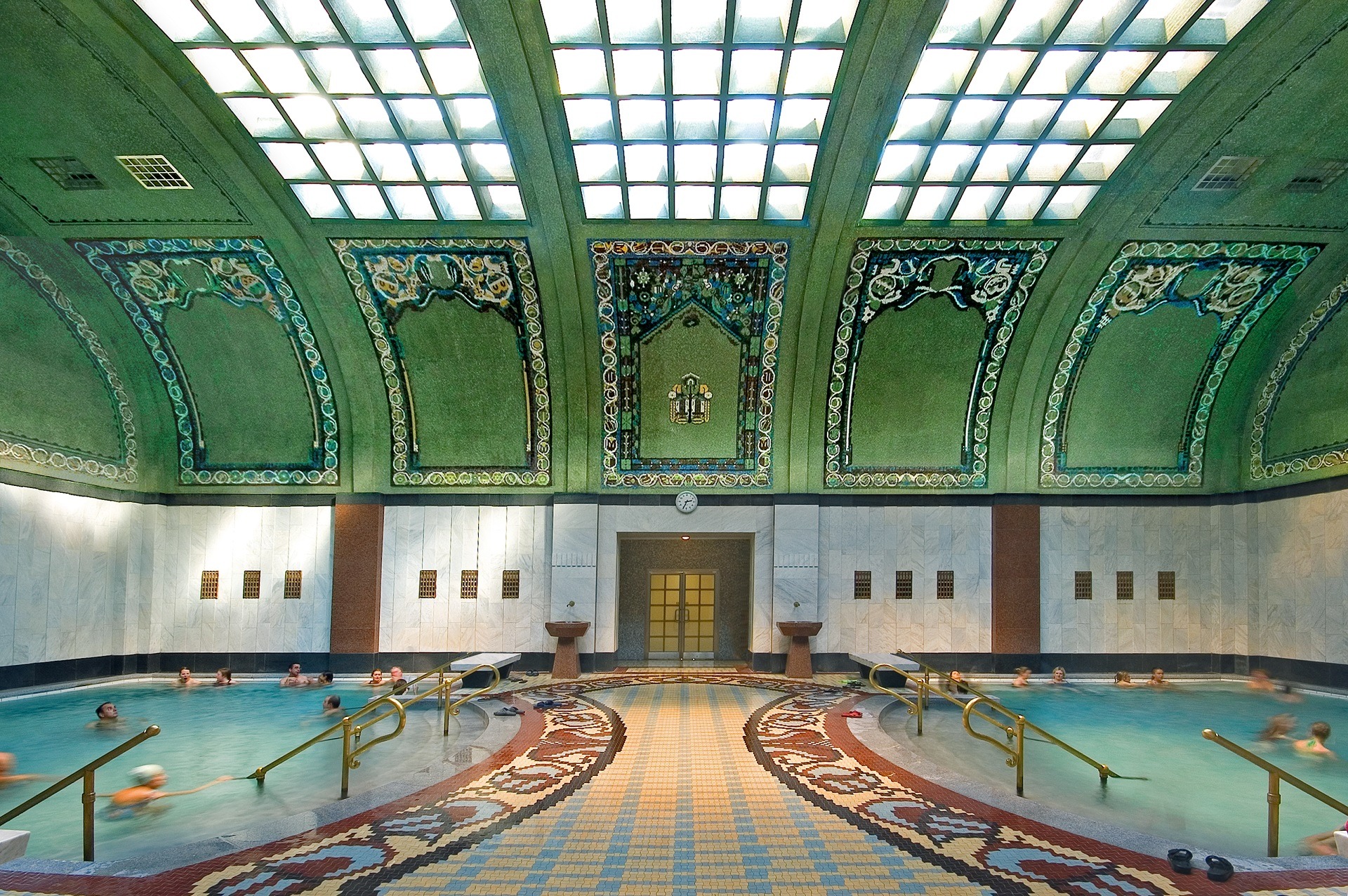 In recent years, the baths have opened up at night for the ever popular "sparties" – where the bathing culture has been ingeniously fused with trance spa parties, where you can dance the night away in the thermal pools! No beer in the pools though 😉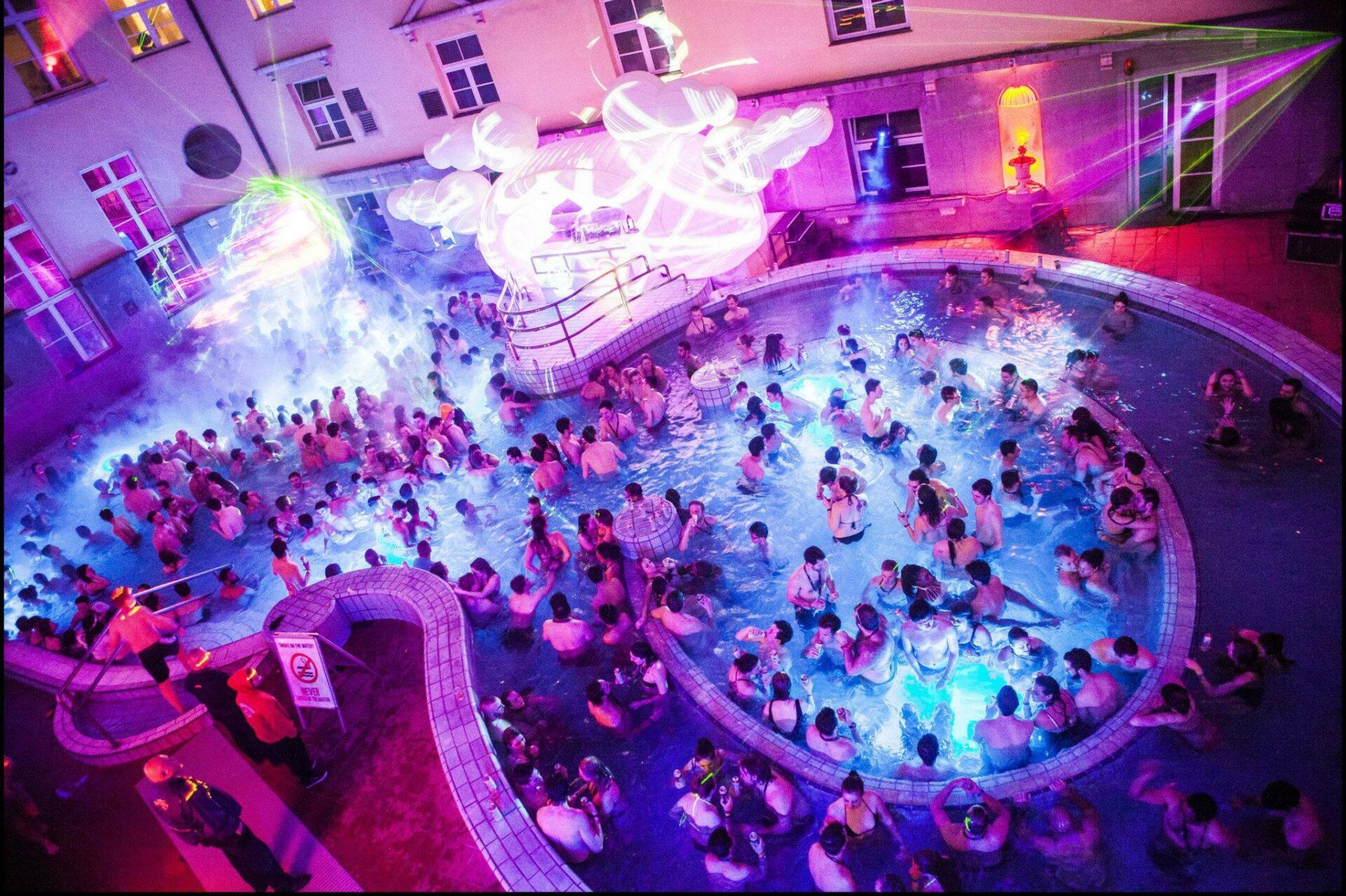 Who wants to visit the spas with us?!
Get the chance on our Crossroads of Europe, or Croatia Hungary Ukraine tour!


July 5 – July 22, 2020
September 17 – October 4, 2020
18 days | 17 nights

July 12 – July 22, 2020
September 24 – October 4, 2020
11 days | 10 nights