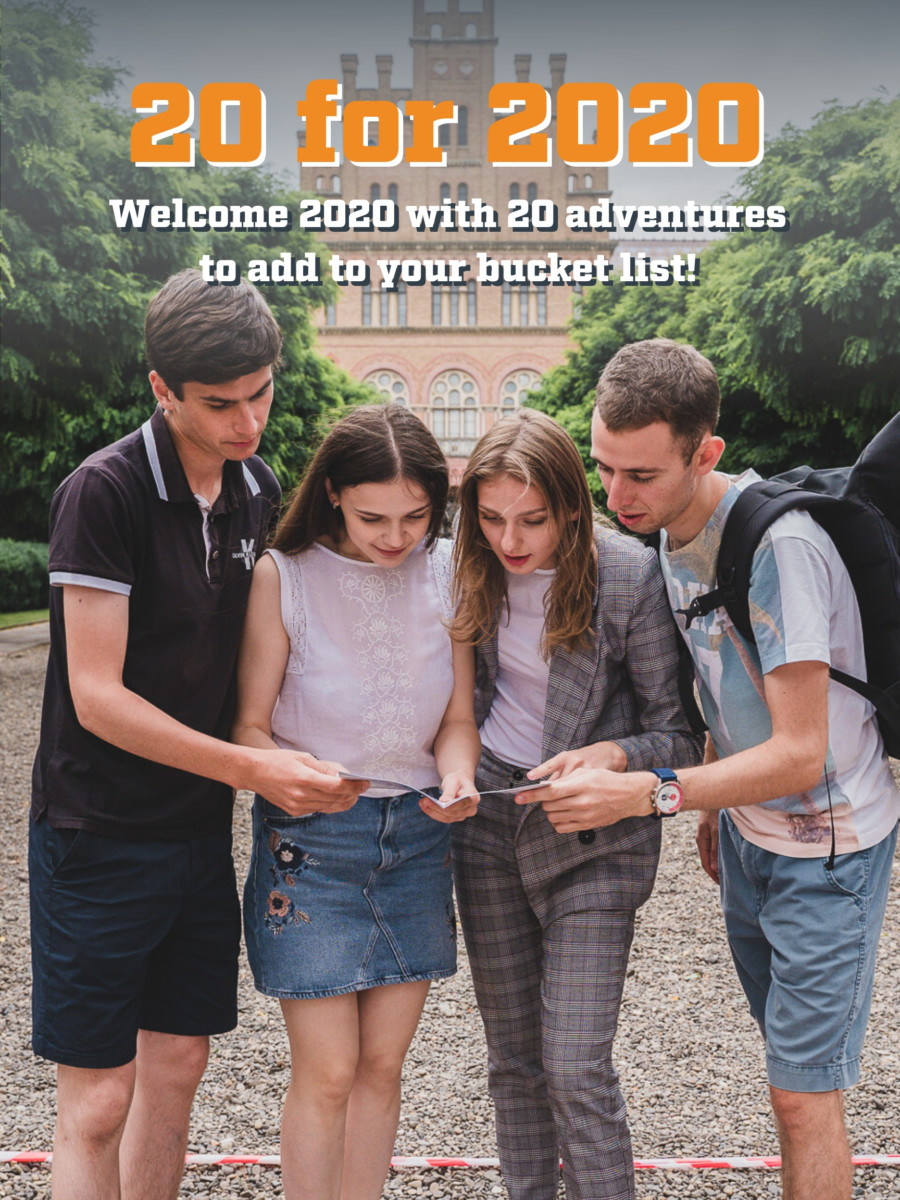 A new year and a new decade come with new travel plans. Here are some of our best travel experiences for inspiration:
 The Biggest Ukie Dance Festival in the World!
Visit the origin of Wine in Georgia
Experience Ukrainian culture at its most impressive and most traditional, amongst the locals themselves. 
Our International Ukrainian Dance & Culture Festival is an epic 4 day experience, including dance workshops, performances and zabavas!
Did you know that wine culture originated in Georgia no less than 8000 years ago?! Learn about Georgia's ancient wine culture – and taste it! 
Visit the actual filming location of Game of Thrones – in Dubrovnik, Croatia! Walk in the steps of Cersei and Daenarys in this ancient city. 
Soak in the hot, healing waters of Budapest's natural thermal spas, that have been drawing tourists to Budapest for centuries.
Be transported to a magical, glittering wonderland visiting Lviv at Christmastime. Prepare for mulled wine, fresh donuts and rich Christmas traditions! 
 Soup of the day is VODKA!
 A Ukrainian Winter Carnival

You heard it! In Poland, the soup of the day every day is –
V O D K A!
Explore Poland & Ukraine, and the historic land of the Lemko people. Discover their rich history and walk the land of your ancestors. 
Celebrate ancient, raw traditions where customs have remained unchanged for centuries. This festival will be unlike anything you have ever seen before. 
 Birthplace of
Taras Bulba
Yes, Taras Bulba is a fictional character, but his creator Hohol was born in Poltava, and his works were very much influenced by tales of homeland and of Kozaks in Central Ukraine. 
The stunning Tatra Mountains are not only known for their stunning scenery, but their rich tradition –  discover folk costumes, lively music, and distinctive cooking!
Explore the beautiful blue lakes and rushing waterfalls of the Plitvice National Park in Croatia. 
Lviv is an ancient city, formerly part of the Austro-Hungarian empire – which means it has a rich chocolate and coffee tradition. Discover the delights of Lviv coffee and chocolate in small  street-side cafes.
Kyiv is an ancient city of a rich history.  Walk through the recreated Golden Gates of Kyiv, the fortifications dating back to the 11th century, when Kyiv was capital of the Kievan Rus. 
Take an evening cruise down the Danube, and see the grand city of Budapest lit up in all it's glory. 
 A bridge over troubled waters
Learn the story of Mostar, city of bridges, a city split for many years but now united in a shared history, and a rebuilt medieval stone bridge. 
Journey across Poland & Ukraine, from the city of dragons, Krakow, to the golden domes of ancient Kyiv. 
See unique artwork painted by Kyiv's artisans on street-side galleries along Andrew's Descent, or "Andriyevskiy Uzviz".
A "Csarda" is the old Hungarian word for tavern, but also a traditional Hungarian folk dance! Be part of a unique Hungarian folk experience – fiery folk dance over steaming plates of delicious traditional dishes.
Gdansk is a stunning city on the Northern Baltic Coast of Poland. Almost completely destroyed in WW2, it has been reconstructed in its old style, and is now know for its many colourful facades.