Our Tour Leader, Taras, is not just great at making sure you have an amazing experience while on tour, he is also a Ukrainian food specialist and master chef in the kitchen!

Although you can't taste his delicious dishes in person right now, he wants to share two of his favourite recipes with you, so you can make them at home! 
Here are his recipes for Ukrainian Green Borshch, and Lazy Perogies (Varenyky).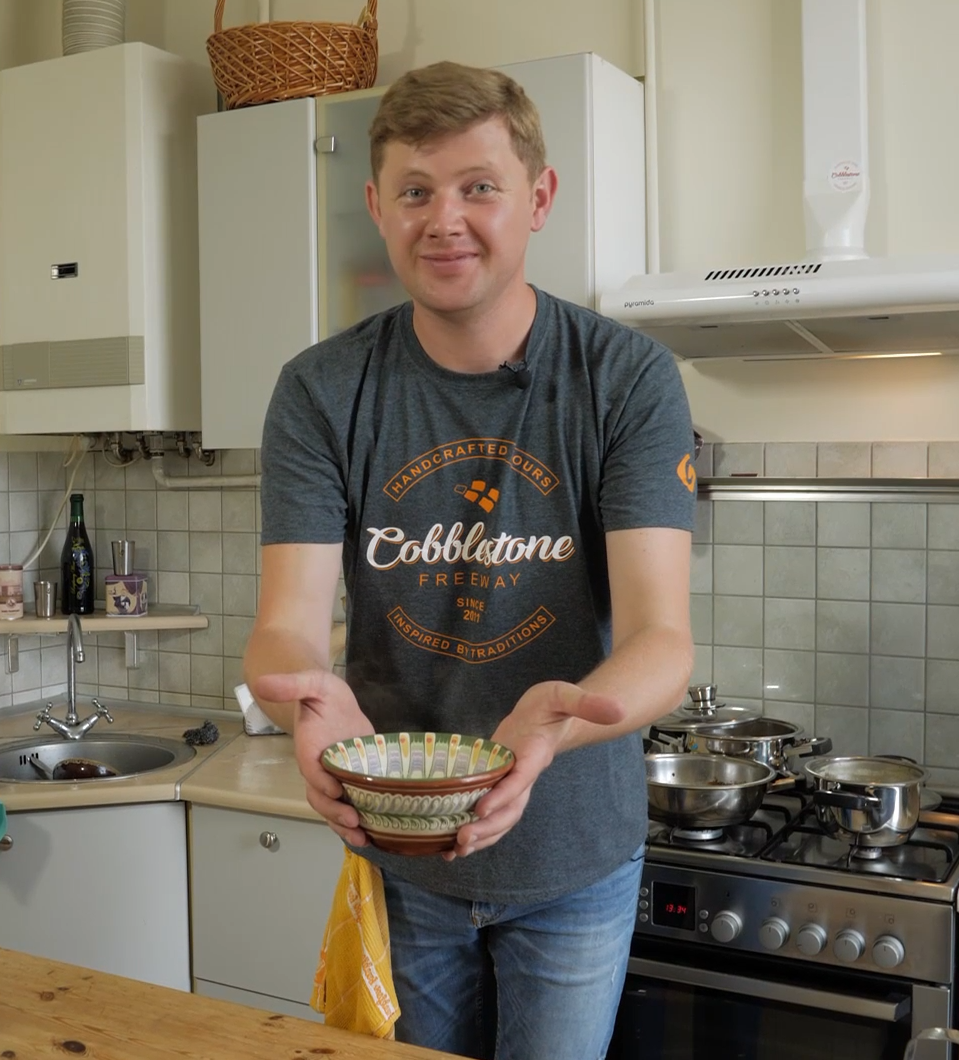 Green Borshch
Ingredients:
3-4 Potatoes (or can substitute with 0.25 cup of rice)

1 Carrot

1 small onion

A bunch of sorrel

1 cup sour cream

3 Tbsp. butter or 50ml oil

2-3 Chicken eggs

Salt and pepper to taste.
How to cook:
Hard boil your eggs, and set them aside to chill.

Wash and clean the potatoes and cut into cubes, and peel and grate your carrot.




(If you are cooking with rice – rinse the rice a few times until the water starts to become clear).

Put the potatoes and carrot to the pan, add 4-8 cups of water and boil for 20 minutes, adding a little salt to taste.

Meanwhile, warm up the frying pan, and add the butter until melted. Chop the sorrel and the onion, and fry lightly in the butter or oil.

Then add the sour cream, salt, and pepper to the pan and stir well.

Add the sorrel mix to the pan with the potatoes and carrot/or with rice, and boil for a further 10 minutes.

Slice your chill boiled eggs, and add them to the soup before serving.

Enjoy! As we would say in Ukraine, "smachnoho", or "Bon appetite!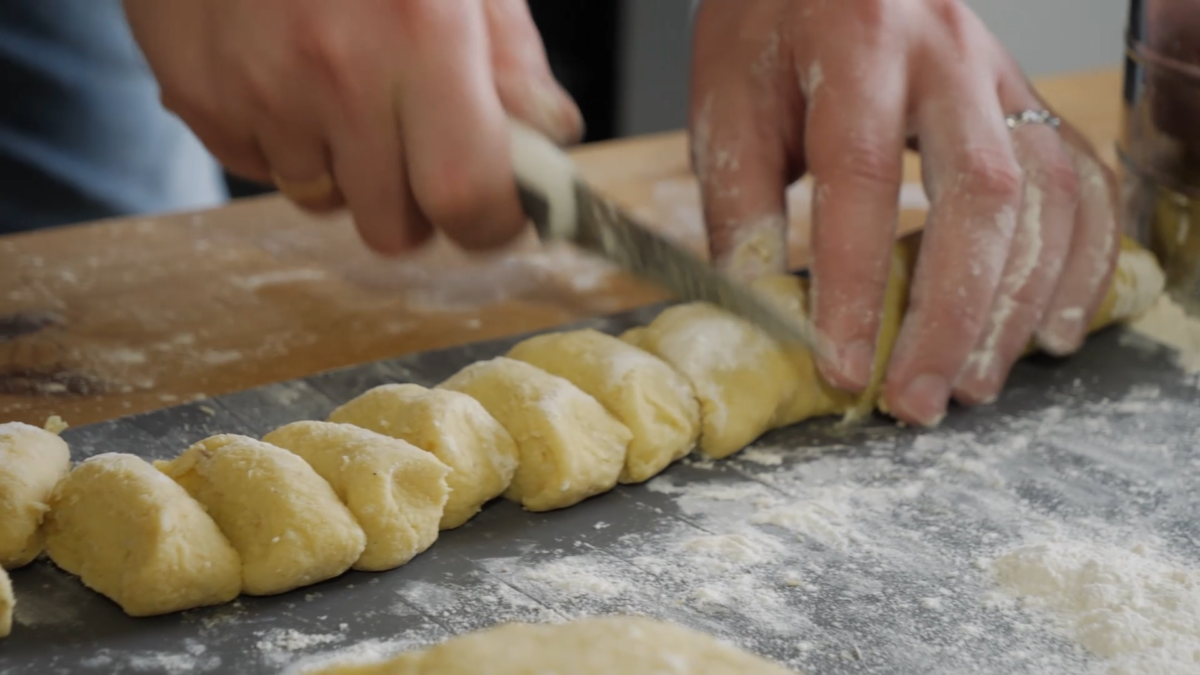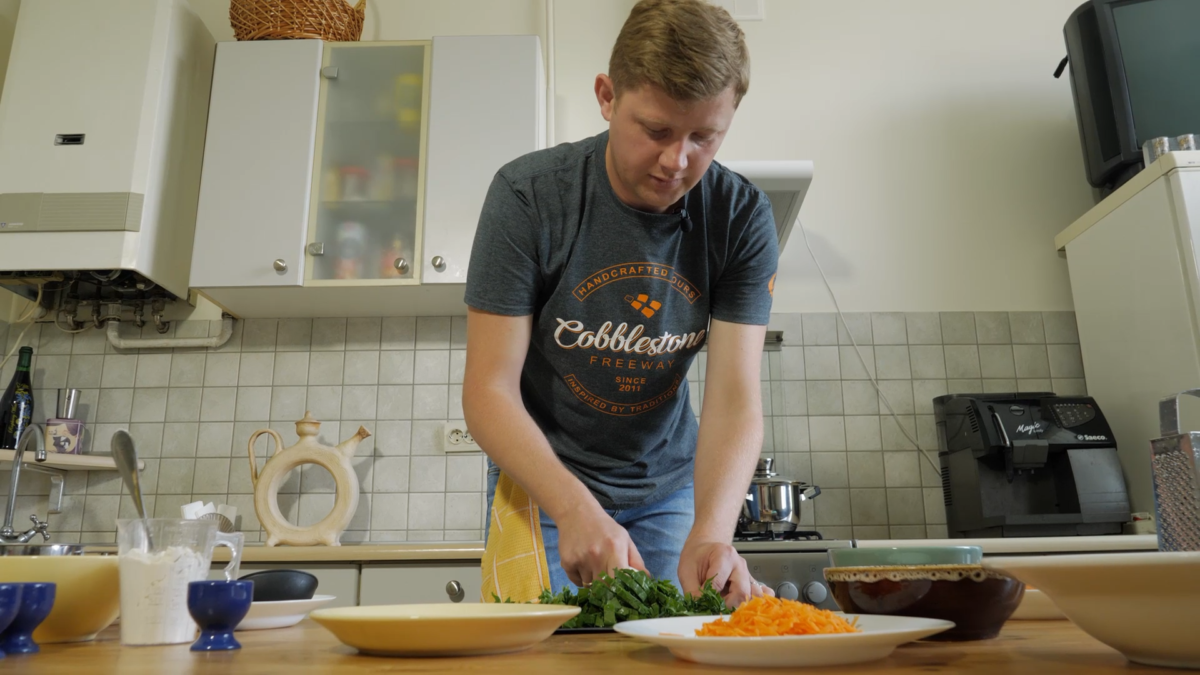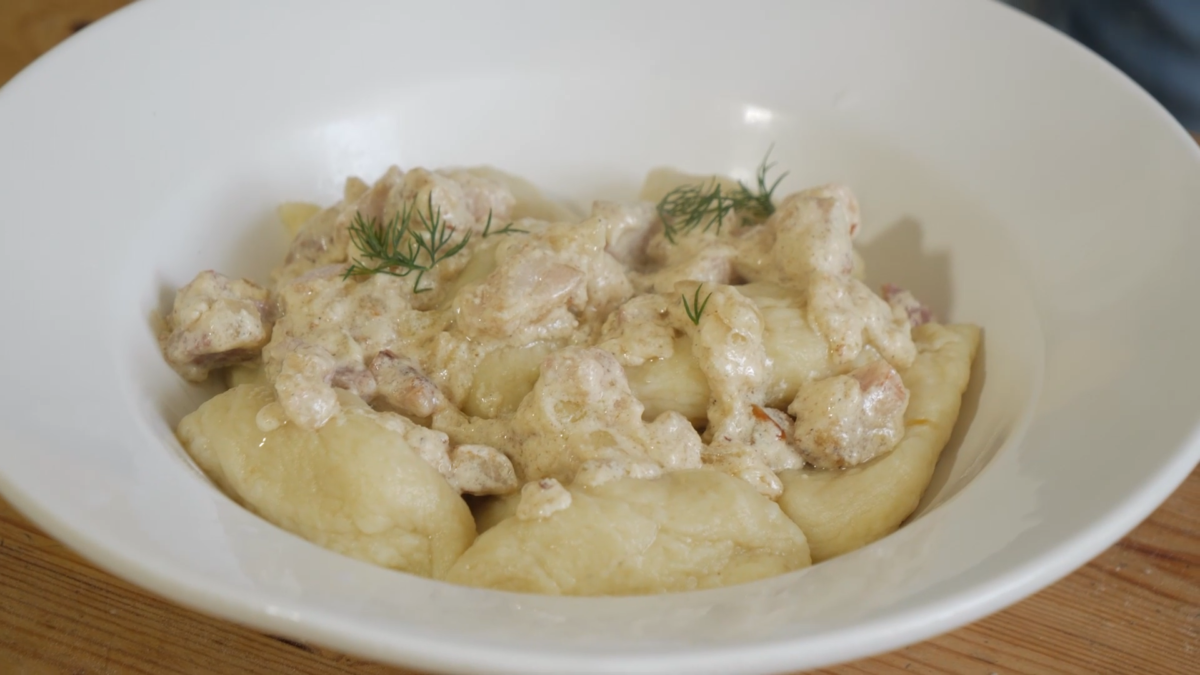 Lazy Perogies/Varenyky (Paliushky)
Ingredients:
400–500 grams (2.5 cups) pre-boiled, mashed potatoes

1.5 cups plain flour

3 chicken eggs

1 Onion

0.75 cup oil (plain, vegetable, sunflower, canola or similar)

Salt and pepper to taste.

150g Bacon
How to cook:
In a large bowl, mix the boiled potatoes and eggs, while gradually adding the flour. Add salt and pepper to taste.

Make a dough (if you need to, add more flour to get a thicker consistency.).

Divide the dough in to 4-5 pieces and roll into long sausages.

Cut the long dough pieces into 3-4 cm circles, and roll in your palm to make small 'fingers' (paliushky).

Boil a pan of water, and add some salt.

Boil the "paliushky" for about 4 minutes or until they are cooked/until they float.

Meanwhile, cut the onion and bacon into small pieces, and fry in oil on a medium heat until golden.

Drain the "paliushky", and mix them with the fried onions mix. Serve with sour cream.

Enjoy!
Like these? Check out some of Taras' other recipes: