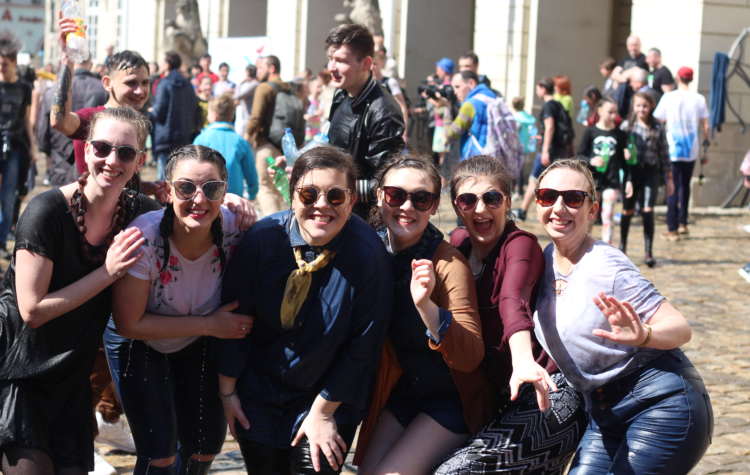 It is a bittersweet goodbye to Volyn. Like all the the other cities we have lived in, it has been two months of making new friends, shows, dancing, learning and making many wonderful memories.
April has had beautiful spring weather. The weather changed from being below 0, -17, to over 20 degrees with sunshine! Spending our last month exploring has been made that much more enjoyable with the warmer weather. Soaking up the sunshine while browsing markets, parks, the local zoo and celebrating Easter.
Celebrating the holidays in Ukraine has been interesting and fun, but Easter was a special one. We headed back to beautiful Lviv for the Easter weekend. We spent Saturday afternoon wandering the Easter Market gathering and shopping for all the necessary items to go into our Easter basket. Sunday morning, we headed to church to have our basket blessed before enjoying the afternoon at Shevchenkivskyi Hai, Open Air Folk Architecture Museum. A relaxing and beautiful day was spent having a picnic from our baskets, wandering the museum and enjoying musicians, dancers and folk traditions in celebration of Easter.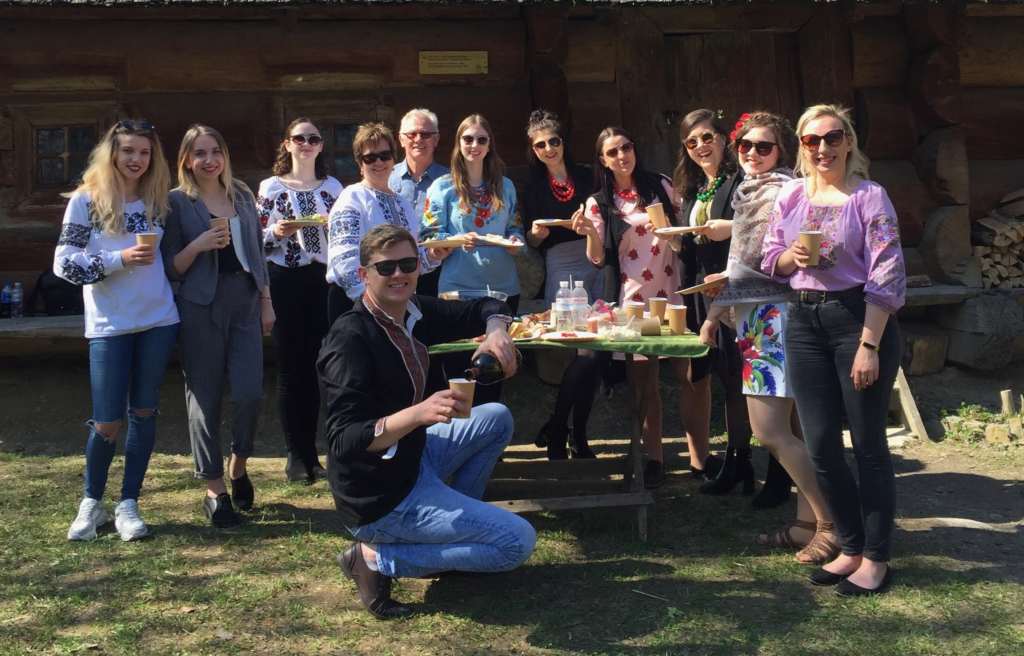 The following day is a popular celebration in Poland and Ukraine known as "поливаний понеділок" or Wet Monday. Now the title is pretty self explanatory. That said, we had no idea what to expect. The celebration is always held on Easter Monday and is tradition that boys throw water at the girls and vice versa. Essentially it becomes a large water fight boys against girls. Rynok Square transformed into a perfect place to get soaked. They set up a large fountain with multiple sources to fill up water bottles and buckets. They also have bathtubs that have a dual purpose ; to fill up your bucket or if you are a lady, you might find yourself picked up and dumped into one of the tubs, soaking you from head to toe. It was a wild and great day. If you ever find yourself in Ukraine for this day, be sure to participate!
With the celebrations coming to an end in Lviv, we headed for the village of Tulova for the last of our celebrations. Familiar faces from when we visited over Christmas welcomed us. It was a wonderful afternoon of good food, songs and traditions. After dinner, we headed down to the church yard to partake in Easter traditions with the locals. We sang, played games and enjoyed the evening well past sunset. One of the most memorable parts was getting to play with the village kids, we played a Ukrainian version of "Duck Duck Goose", sang folk songs, and enjoyed their company. After the exciting day, we settled down in a few different houses of our host families. This was just like being back at Baba's house. The hospitality made us feel so at home. I mean how often do you get to be woken up by the neighbours rooster, drink fresh hot milk with local honey and admire the open fields on a regular Wednesday morning. This was an amazing, and a " how great is my life moment "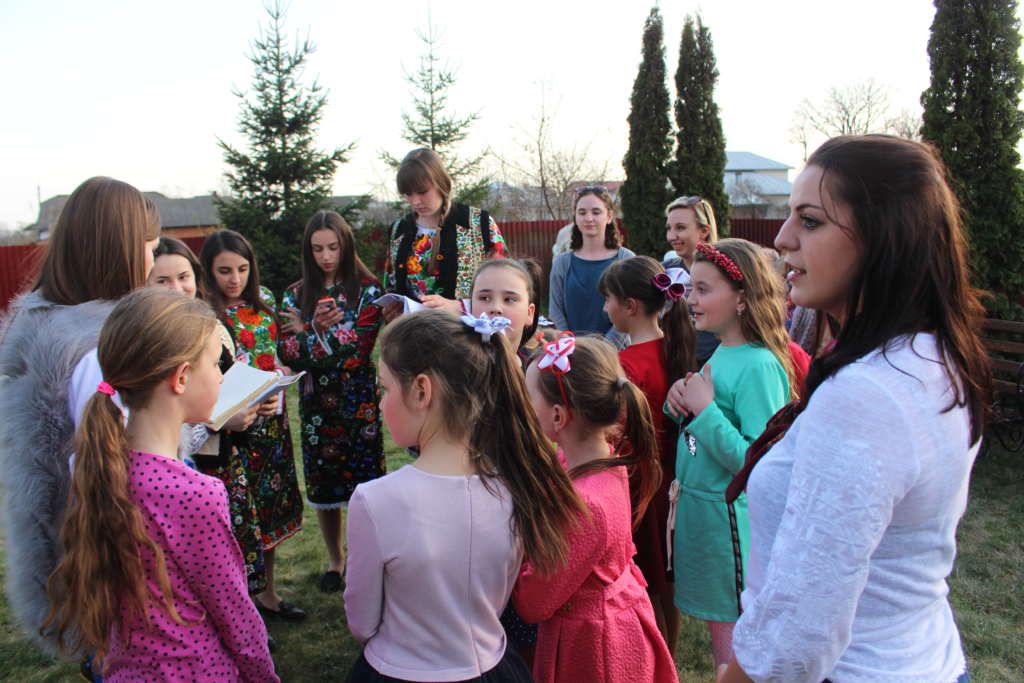 The next day we said our goodbyes to a place that is now feels like our second family. Leaving the village, we headed back for Lutsk. On the way we craved adventure and took a pit spot in the Ternopil region of Ukraine. Here we had the chance to explore the Optymistychna Cave. This cave has approximately 230 km of passageways that have been mapped. In the span of two hours, we explored just a fraction of it. It was a thrilling, yet slightly claustrophobic. What an experience! One we will not forget.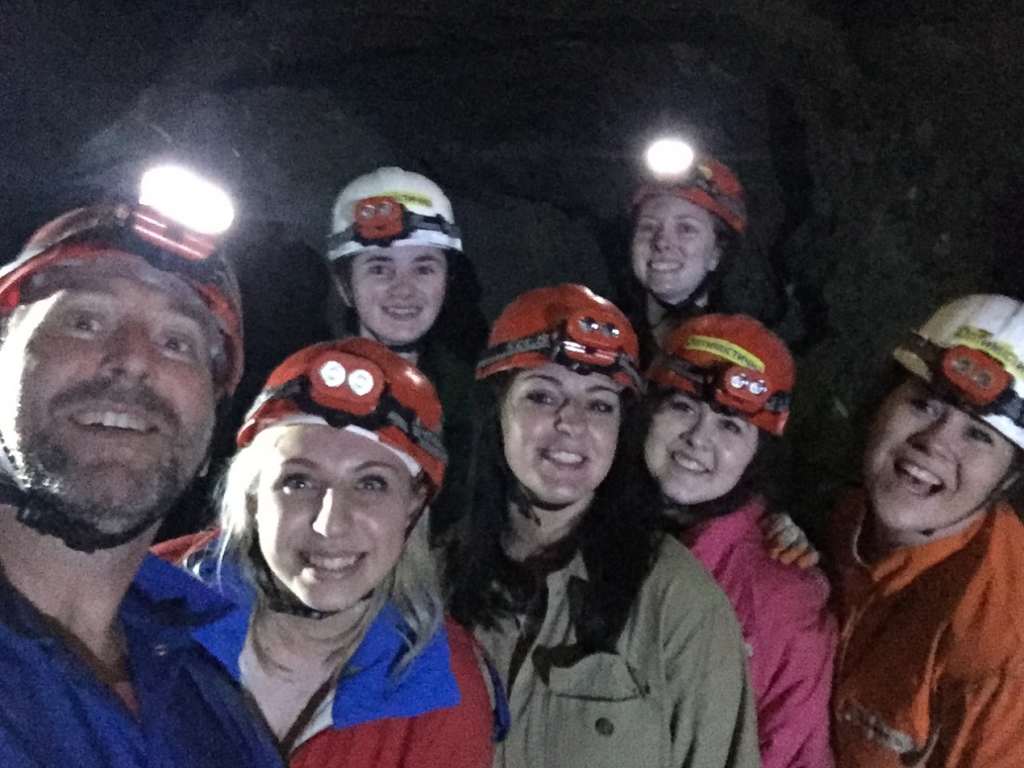 All our experiences have been memorable and made incredible memories, but the best part of all in our time in Lutsk is of course what we came here to do, to dance. The Volyn Choir were outstanding hosts who made us feel welcome and welcomed into their dance family from the start. Again, so hard to say goodbye. On our last rehearsal we performed "перший номер" hand in hand with the volyn boys along side the choir and orchestra behind us keeping our time and tempo. After the warm applause we had a few words to say but not before the choir sang us "Многая Літа". This was such an emotional moment for us all. This day was one of the most emotional and a truly unforgettable moment in our journey.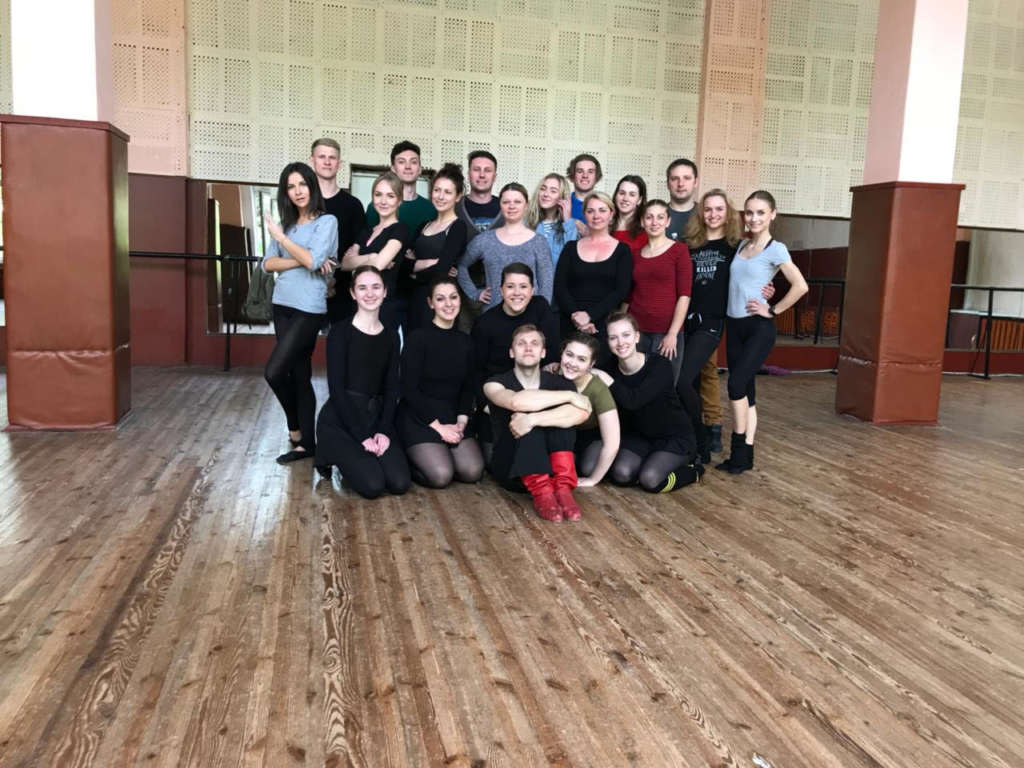 Words cannot describe how thankful we are for this opportunity and how so many people have made us feel welcome with open arms, and contributed to this amazing experience of ours.
Farewell Lutsk, you were good to us, and we will visit you again.
Now off to our next adventure, as we head to Central Ukraine and meet our final city of Poltava!
written by – Kaitlyn Kruk