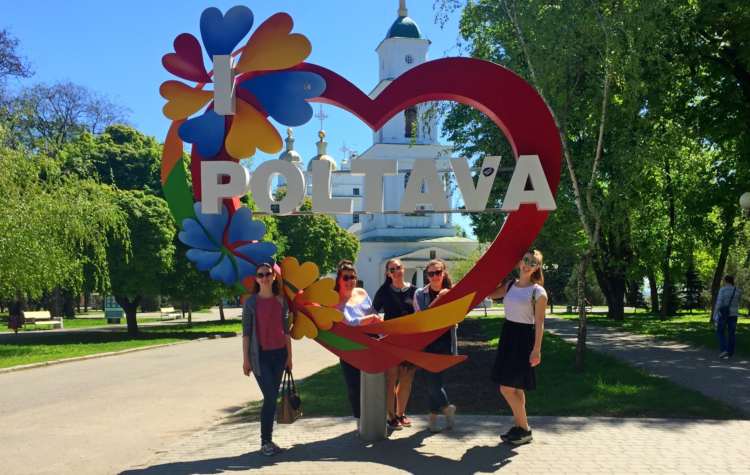 After a long journey from Lutsk, with a short stop at the famous Туне́ль Коха́ння -Tunnel of Love, we arrived in the beautiful city of Poltava, which is located in Central Ukraine. Our last city of our year in Ukraine.
We arrived on a perfect day. The city was holding a celebration of the Hutsul Culture. A great day with different regions within Ukraine coming together to celebrate and share their traditions and culture. We explored the city centre, enjoyed Hutsul entertainment and different vendors. It was a wonderful first day to settle into our final city.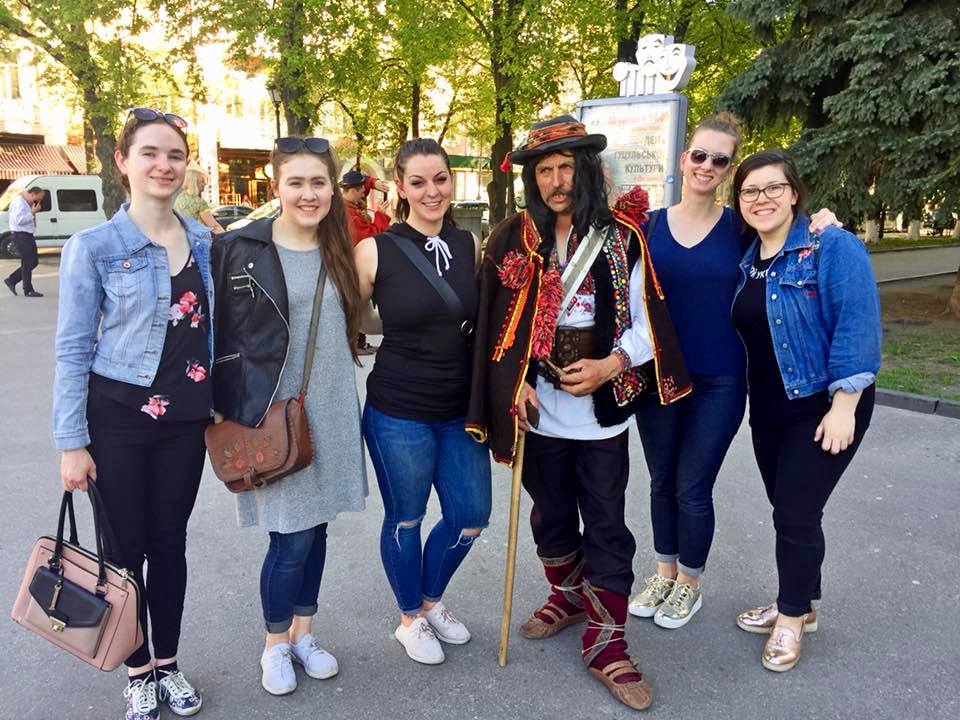 The following day, we were dancing! We were now under the direction of Mr. Vadim Victorovich Perepelkin and the Poltava Song and Dance Ensemble. We have learned so much about central Ukraine and more specifically the Poltava region. It is interesting to be learning about a region where some of the fundamentals of Ukrainian Dance have come from, such as Kozachok, Cossack and Hopak. Pan Vadim or as we soon called him "Pan Poltava" worked with us and within just the first few weeks we had learned a total of 4 dances and already had the opportunity to dance with the choir and orchestra along side us. What an amazing and unique opportunity for us to showcase what we have learned with live music, and chorus behind you. It is something so special to have been a part of.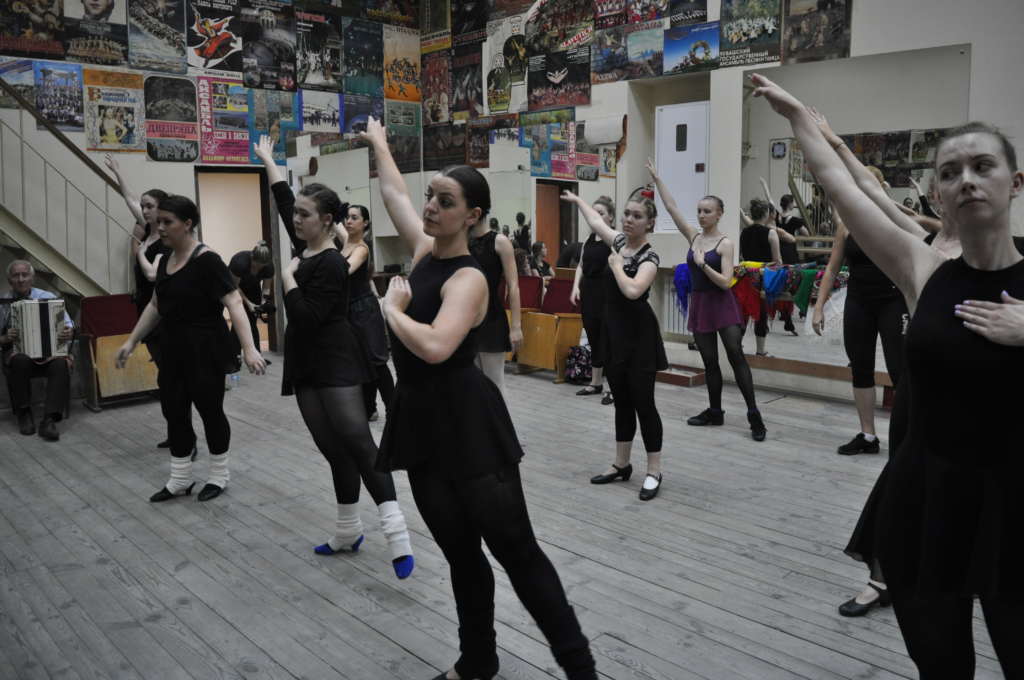 Although we are keeping busy dancing, we have also explored Poltava and area. The city is so green, filled with locals, patios and parks. Great weather has made it that much more enjoyable.
We also visited the Ukrainian Ceramics museum, where we got to see and learn how traditional pottery was and still is made today. On our way back into the city we stopped in a little village for some traditional Ukrainian cuisine, a good bowl of borscht and some halushky. Halushky are dumpling specific to the Poltava region of Ukraine, they are often prepared with meat or soaked in a cream sauce. They are delicious, and can only be found in that area of Ukraine.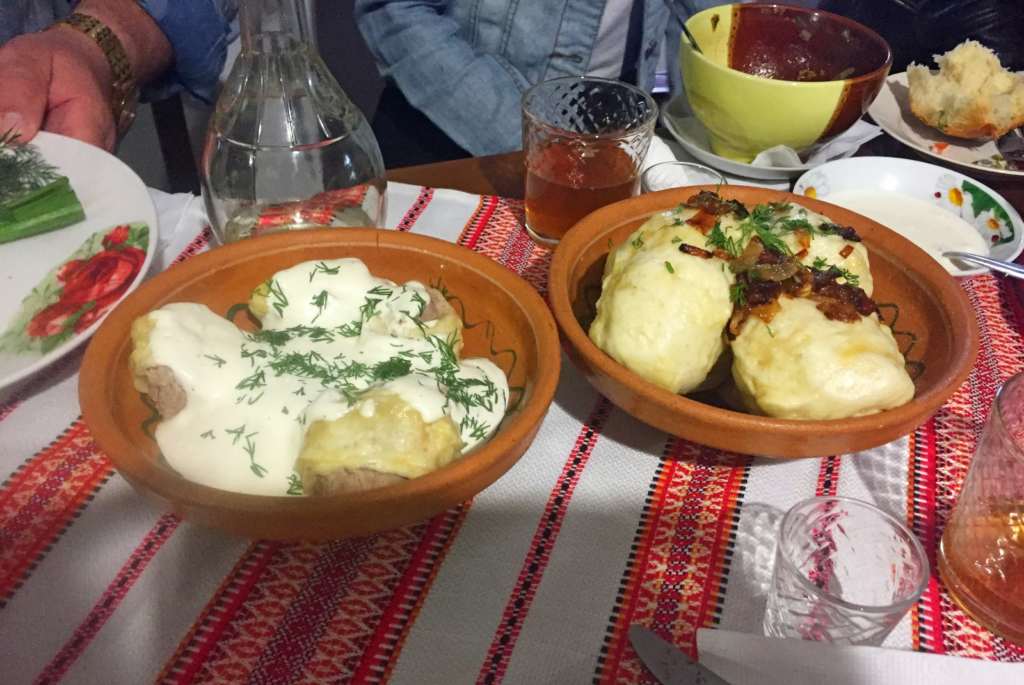 Our time in Poltava was a little shorter than the other cities but none the less special. Our 6 weeks was filled with dancing, exploring, learning, and making new friends as usual.
Our last few days we were joined by the participants of Cobblestone Freeway's "Ukrainian Dance Workshop Tour". Dancers from Canada and the U.S who came for two week tour of Central Ukraine. The tour featured the cities of Kyiv, Poltava, Zaporizhia, Kropyvnytskyi and Odesa. It was a blast to have them join us! We spent time with them, teaching them some of the tricks, turns, and choreography we had spent the last month learning.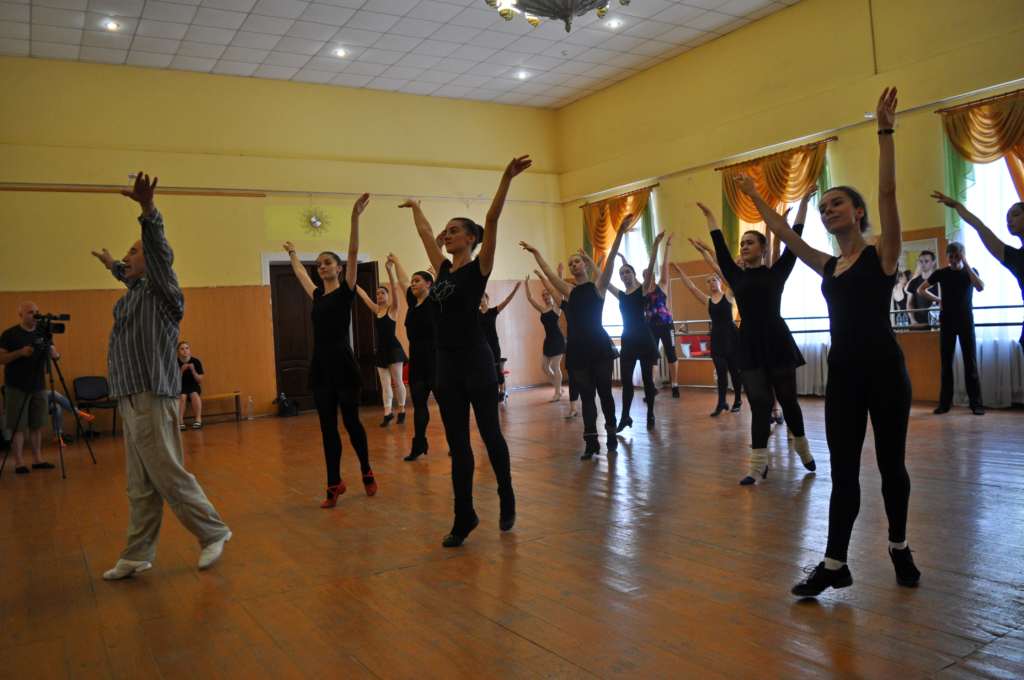 Our time in Poltava and in Ukraine seems to be quickly coming to an end. We had one last performance! Pan Vadim had arranged for us to perform a "Kozachok" dance on Poltava's very first festival of Halusky. A stage set up in a local park with vendors, shops and musicians and of course dancing. It was a real treat to perform one last time in Ukraine, and it will be something that stays with us and in our wonderful collection of memories from this trip.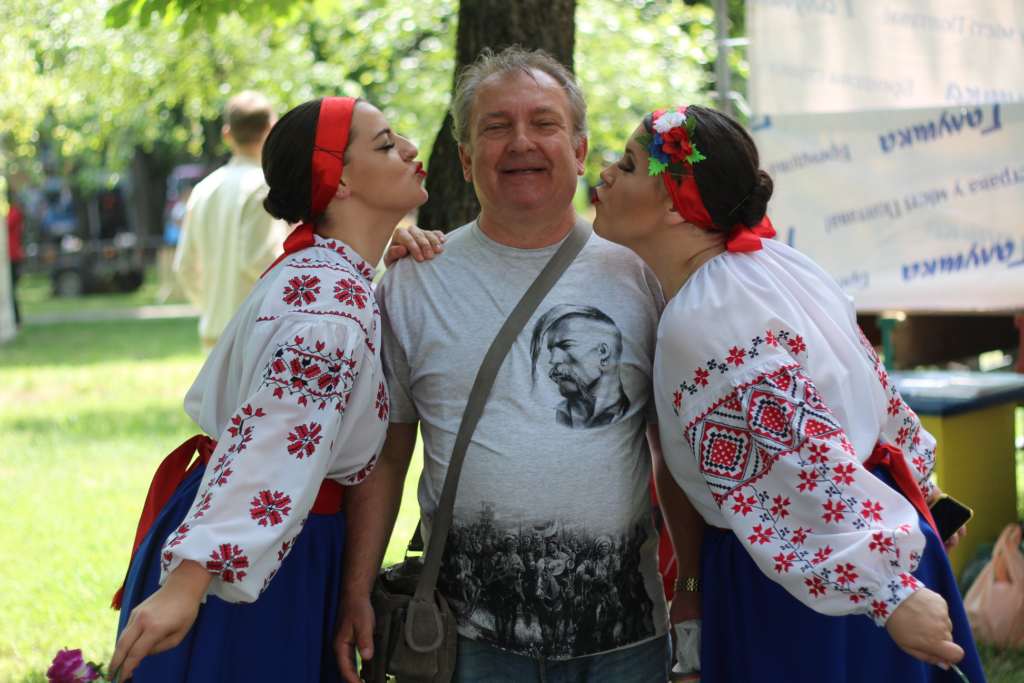 Thank you to the Poltava Song and Dance Ensemble for hosting us. Pan Vadim, thank you for kicking our butts and making our time in Poltava one to remember.
Stay tuned as we head off and join the Ukrainian Dance workshop Tour to continue with workshops in Zaporizhia, Kropyvnytskyi and Odesa. And the wrap of our year …