Itinerary
Day
1
Welcome to Ukraine! Arriving into Lviv, we'll get you settled and oriented, before a traditional Lviv Style Dinner and retiring for the night. The next day – we set off for the Carpathian Mountains.
Day
2
Arriving into the Carpathian mountains, get settled into the mountain village of Bukovets. You'll be welcomed by a local Hutsul family, who will be your hosts during your time here. The family are also closely connected to the school – they are the director & teacher at the school, which their children attend. They teach the students, not only the necessary curriculum for a good education, but also the traditional "Hutsul" way of life, which you will get a taste for while you are here! Unfortunately, the school lacks the proper support & resources, and the school building itself is crumbling. This is where you come in. Tomorrow, we start work!
Day
3-7
Volunteers will help continue renovations in the school dormitory, start renovations in the basement to restore a music hall for school concerts, aswell as carry out other repair and maintenance work on the school. We will provide more details as the trip approaches. Jobs will vary from day to day, from painting walls, hauling materials, helping with plumbing, or chatting with the children or teachers. Whatever skills you have, we will put them to use! You are free to opt in and out of any of the tasks. We will have a CFT Tour Leader with you at all times on the trip to make sure you feel safe and happy, and have a few Ukrainian foremen on site to direct the work and make sure you have everything you need. Regardless of what you'll be doing, you'll be making a huge impact on a very special community in Ukraine.
Day
8-9
In the morning, attend a service at the local Church (optional), then enjoy a last day in this picturesque village together with the locals! Afterwards, we'll take you back to Lviv, for a final day before ending your journey. Take the opportunity to extend your trip, or add on one of our many Optional activities.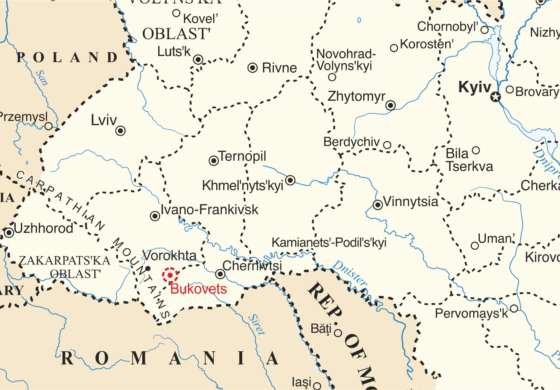 Highlights
After last year's success, we are so happy to be organising another Volunteer Work Trip, and to give you the chance to come to Ukraine and get involved with the work of the CF Foundation!
While you are in Ukraine, we have many optional activities to supplement your time in Ukraine, in Lviv & the Carpathian Mountains!
See our detailed itinerary for more information. Click the button above.
This trip also lines up perfectly with our Easter in Ukraine Tour. Join both trips together for even more of an adventure! Celebrate Easter in Ukraine, then stay on after for the Volunteer Work Trip. Contact Us for details.