City Tours – Transportation Made Easy
If you're searching for a way to see a lot of places in an organized fashion, we are always pleased to arrange a variety of city tours that can be accustomed to your needs. Whether it be a train, bus, or walking tour, or a museum and gallery tour, we want to assist you with fitting in everything on your sight-seeing list!
Prices are approximately $10-30 USD per person in Lviv and $15 – $40 USD in Kyiv, depending on type/duration of tour.
Day Trips – Take a Day to Yourself
During your travels through Ukraine, you may find it beneficial to take a day to yourself and learn about a local village – Perhaps the village where your own relatives are from! We can arrange for a driver and translator to take you to your ancestral village, stop and take pictures at a municipality, or organize a family visit.
Guide/ Translator – $ 25USD/ hour, daily rates available.
Vehicle & Driver – $ 0.50USD/ km, wait fees may apply, daily rates available.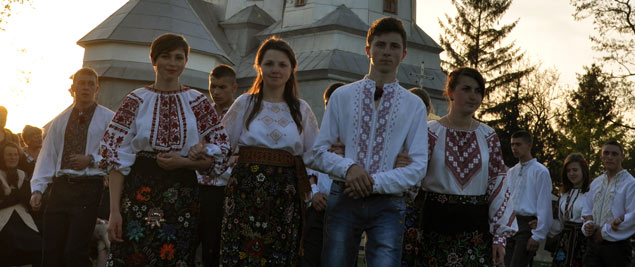 We offer other services including: Meet & Greets, Accommodations, City Tours, Genealogy, Guides & TranslatorsView service options