Just a toe, heel, 123, tynok and train ride away, and here we are! Hello Lviv!
Leaving Kyiv was bitter sweet. We all came together here, and this is where our journey and adventure began.
If you're experienced with the trains in Ukraine, you know the fast train is the way to go. The night train comes with its own experience to be sure, but the fast train, is just nicer and well faster.
Upon loading our collection of over a dozen suitcases and random baggage onto the train, our journey began. We arrived in Lviv, our new city, six hours later. We began to move and unload our suitcases to the exit area of the train a few mins before arriving. The train we had taken to Lviv was not it's final stop however, and we had about fifteen minutes to get all suitcases, bags and the seven of us off the train, before it then departs for the next station. Thankfully, the army of Cobblestone Freeway men, awaiting us on the platform in pouring rain, were there to assist us. In our attempts to navigate in the short time and chaos that ensued, we overheard an elderly Ukrainian man chiding us under his breath for having so much luggage piled about. I would imagine he was thinking we could not understand him, but we did. I know, we do have a ton of luggage, but its hard to travel across the world and pack for a full year!
Finally, we arrived at our new homes in Площа Ринок -Plosha Rynok. We were excited to find our apartments face the main square in Lviv! A perfect location to live like a local tourist.
The square has a lively, constant buzz at all hours of the day. Musicians and performers entertain in the square and there is the bustle of tourists and many shops to browse and explore. The town hall, a perfect place to climb to the top of and grab an incredible panoramic view of the city, is located in the heart of the beautiful square.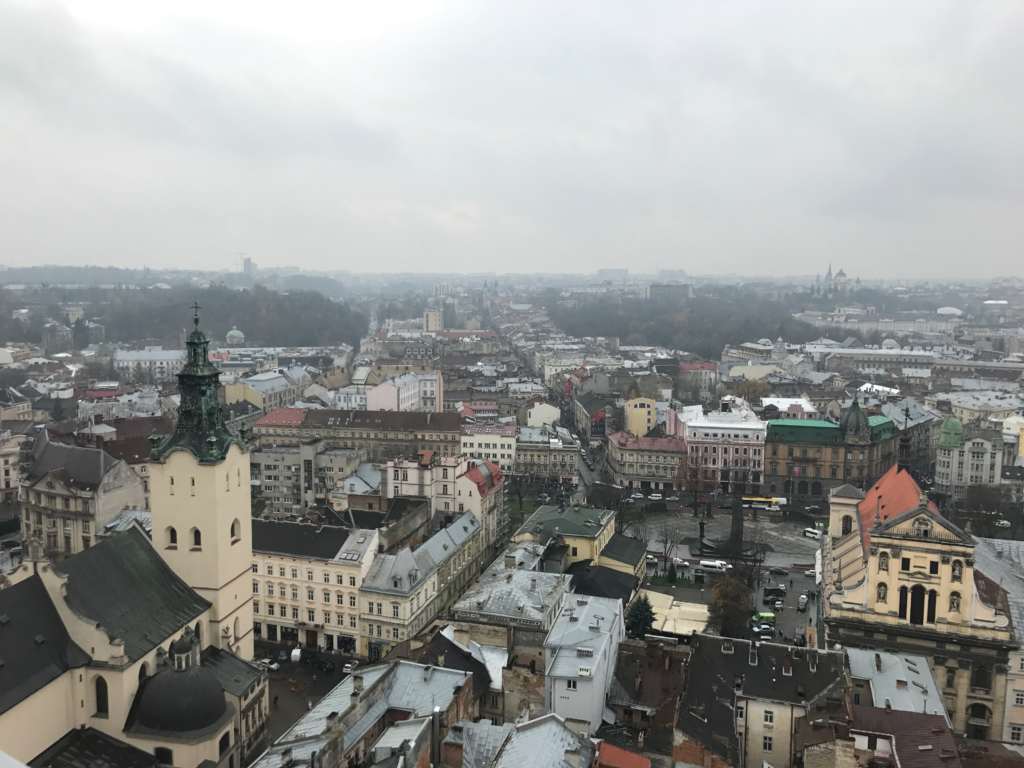 We were warmly welcomed into two new studios. The first being the Yunist Honoured Ukrainian Dance Ensemble under the artistic direction of Mykhailo Vanivskiy. The second is with the choreography department at the Ivan Franko National University of Lviv. Here, we study a variety of traditional dances from Ukraine and other cultures as well.
To our excitement, one week into our rehearsals at Yunist, director Пан Mykhailo Vanivskiy invited us to perform with the group for an upcoming concert, along with the ensemble and school of dance. This was an amazing opportunity. We were excited and yet nervous, but we accepted the offer. We had two weeks to prepare. We were all placed in different dances/ regions and spent many nights in our living rooms practicing for the big day.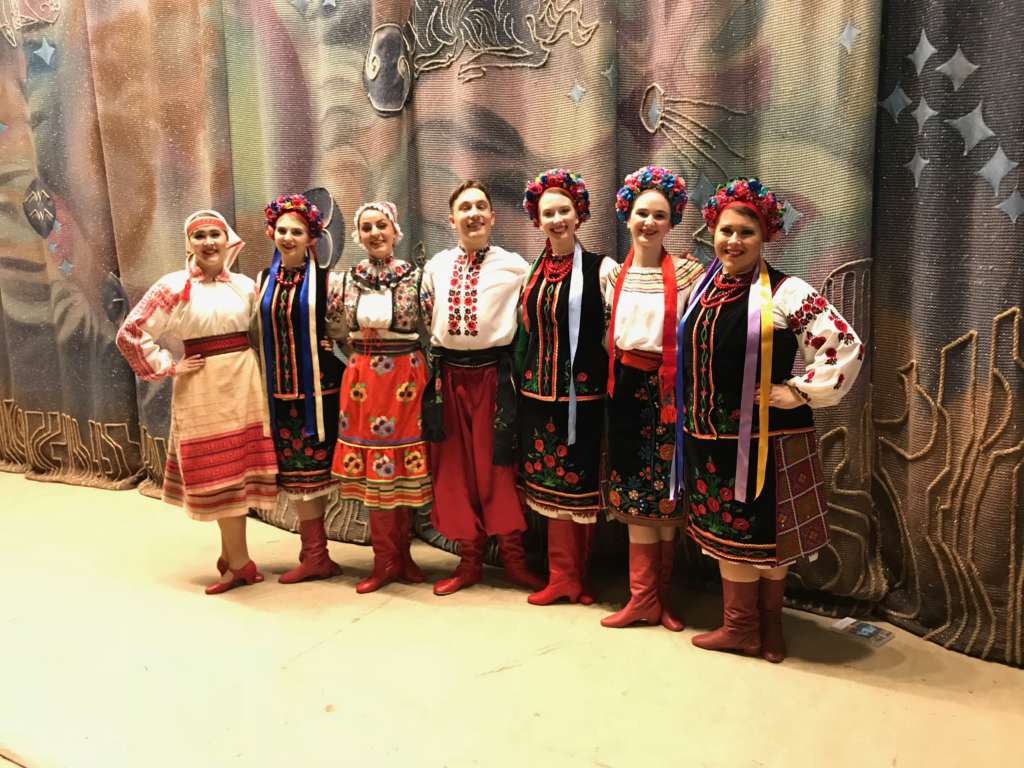 It was very special and memorable experience for myself and peers to have the opportunity to participate in a show along side our new dance family in Lviv. We are looking forward to another upcoming performance in December for Святий Миколай – St. Nicholas day.
Our time here is full and busy. We are dancing six days a week. Performing, exploring and keeping busy with our Ukrainian language lessons.
It's hard to believe one month here has already passed. Lviv is full of tourism and thriving culture. Everyday the downtown streets are filled with music, entertainment and vibrant people. We have had the privilege to explore and experienced so much so far, such as attending our first European football game. We highly recommend taking part in a game if you're visiting Ukraine.
We have been browsing market vendors such as one with rows of Vyshyvanka's and wool to choose from.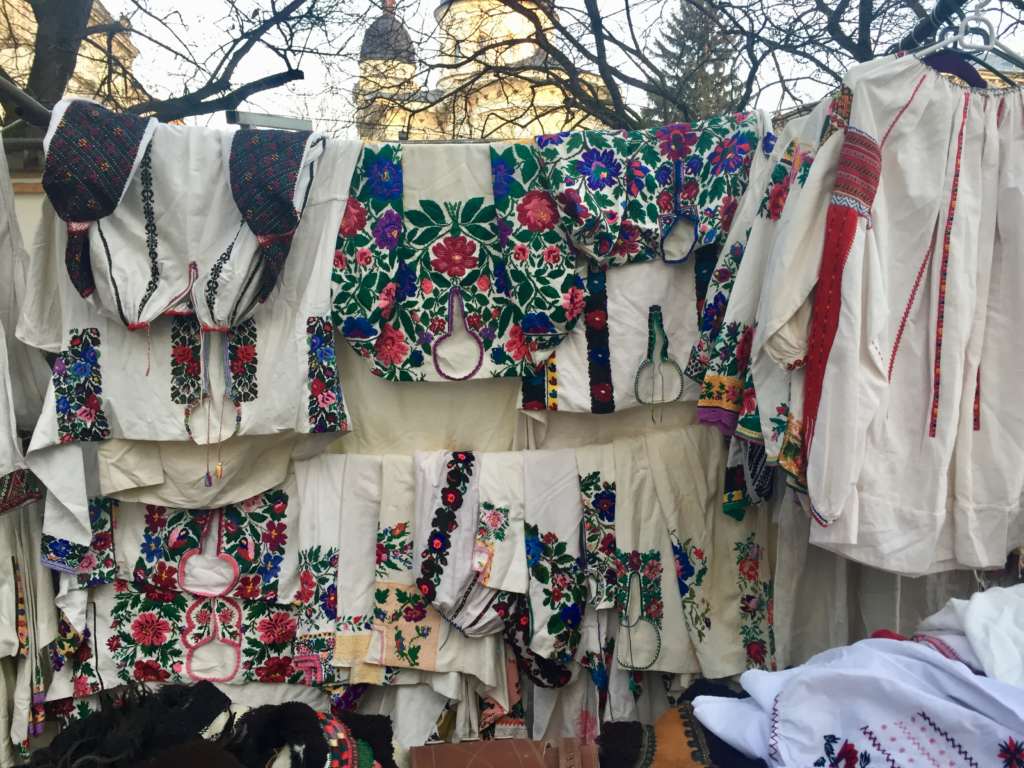 We were fortunate to visit surrounding castles dating back to the 1400's. The history here is humbling. Walking in the footsteps of those hundreds of years ago was very thought provoking.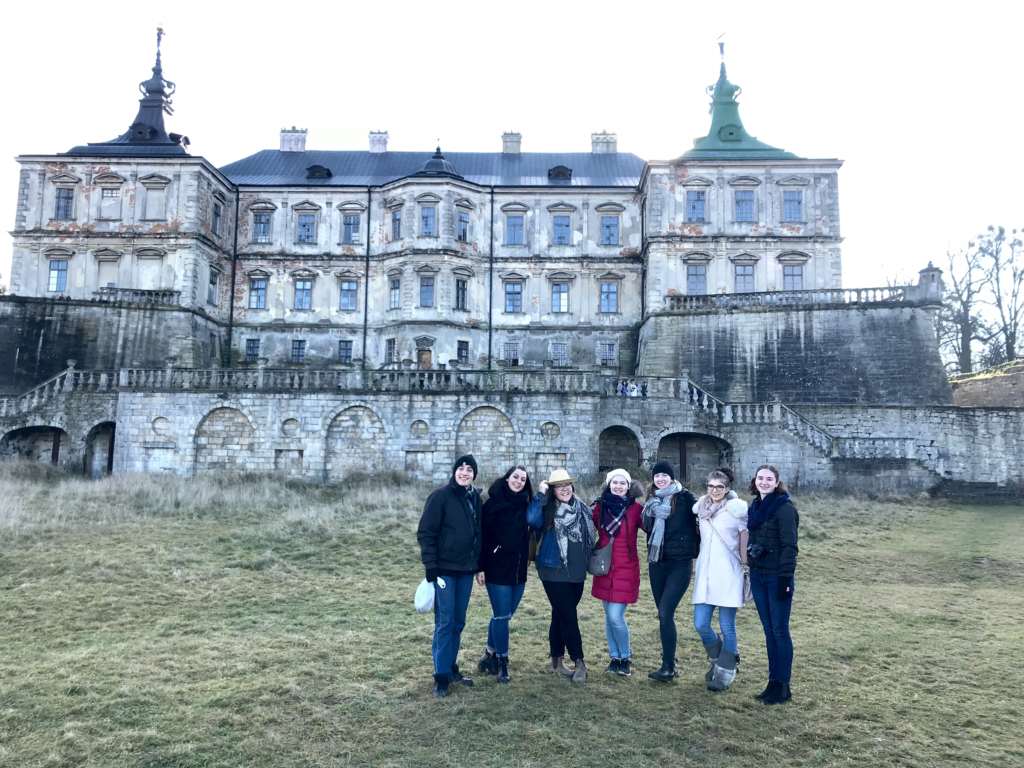 Підгорецький -Pidhirtsi Castle, dates 1635–1640
Our experience exploring the history of the Lychakiv Cemetery, was also very memorable. Graves of people from the past 100 years or more lay to rest. Buried there from the World Wars, to the most recent events of 2014. It is an enchanting, peaceful, yet sombre place to admire and reflect.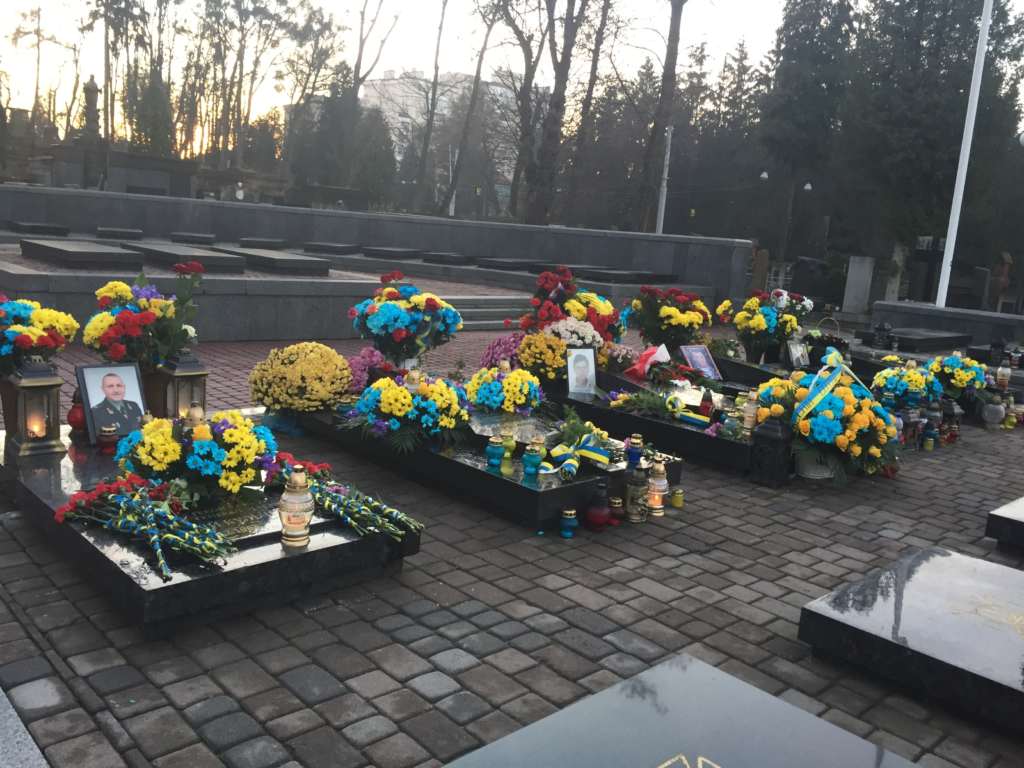 We have had the opportunity to experience so many amazing places to try the local fare. All four corners of the square have vibrant attractions such as:
• Pravda Beer Theatre for a local brew, and great live music.
• White Lion Pub, for a pooh bear sized pot of varenky.
• Kryjivka, for honey horilka shots. Remember… you must know the password to enter!
• The Coffee Mine, where you can try rum and freshly ground coffee to spice up your morning, then head downstairs to explore the mine with a provided hard hat.
And another favourite place that I must mention is Celentano Ristorante for a $5 pizza bigger than your head! Don't forget to look for the П'яна Вишня -The Drunken Cherry, for a liqueur with delightfully alcoholic cherries in the bottom.
It's been an excellent month. So many rich experiences, friendship and education. Regardless of the weather, Lviv is amazing and beautiful. We are loving our time living here.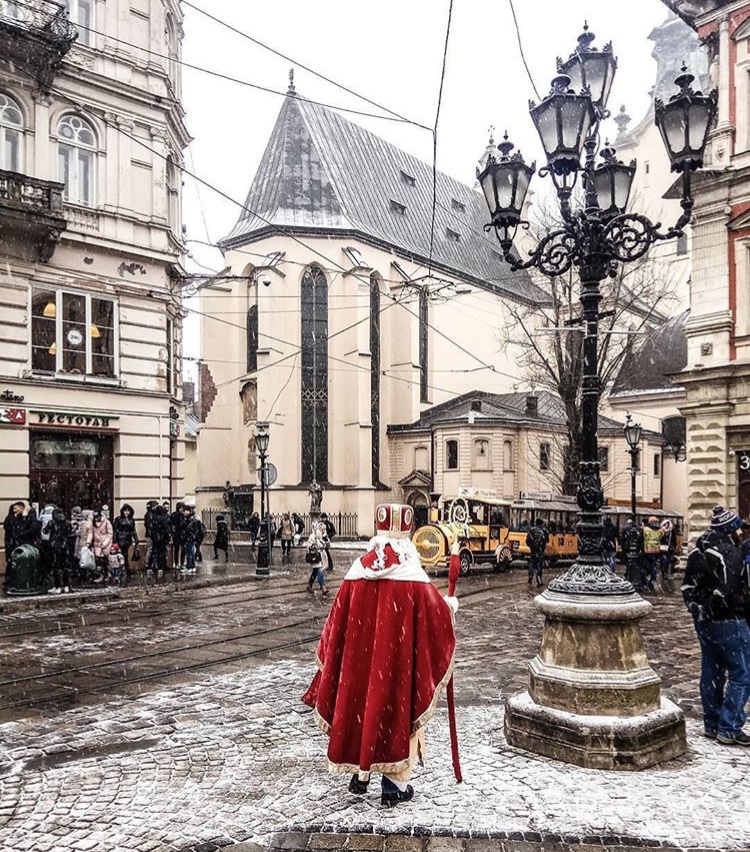 Stay tuned for next months update, as we head into the Christmas season…
written by – Kaitlyn Darlene