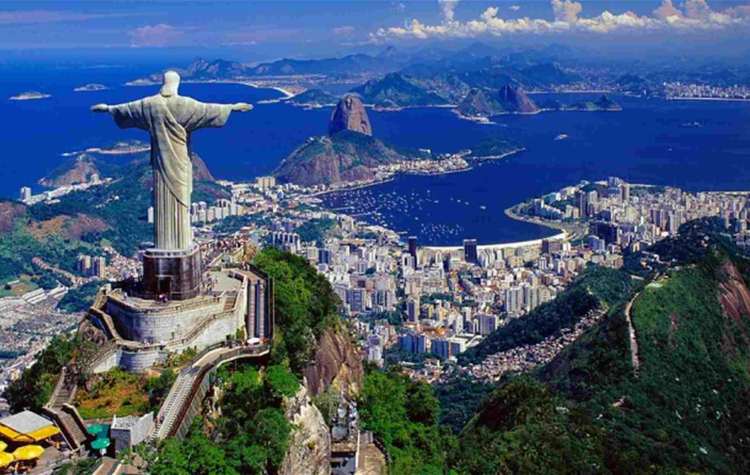 It's 3:30am and I've just eaten a hardboiled egg, some sausage and a thick piece of bread. If you think any of this sounds normal, then there's a good chance you are Ukrainian. (Full disclosure: although I'd like to be, I'm only 50% Ukrainian.)
I've just returned home from Easter midnight mass – a beautiful Ukrainian tradition where instead of putting on your pyjamas late at night, you put on your Sunday best (often a vyshyvanka) and head to church with a basked packed full of traditional food (see list above) to celebrate.
If my mother didn't immigrate to North America from Ukraine, I'd likely be sound asleep by midnight on Easter's eve and there'd be far few calories to burn off in the week that follows… usually with some extra trips to the gym.
Not too long ago, I was living in London and at Easter time I started feeling homesick. Since Ukrainians have done a brilliant job at settling across the globe, it wasn't difficult to get plugged into an Easter midnight mass and feed my craving for sausage and hardboiled eggs in the middle of the night.
Just before the clock struck twelve I started telling people I was from Canada AND I was Ukrainian and I turned into a little Easter-time celebrity.
This is one of the true miracles of being Ukrainian: they are everywhere and they keep their traditions all while being super welcoming.
That experience lead me to do a little digging and find out where there are other hotbeds of Ukrainians around the world and one of the places was totally surprising.
What comes to mind when you think of Copacabana Beach? Yea, like the beach in Brazil! If Ukrainians aren't the first thing you think of, then you're not alone. I had no idea that when my mother's family was leaving Ukraine, they had an option to head for South America and settle with thousands of other Ukrainians.
At the same time as Ukrainians were heading for the prairies, thousands of others were on boats to the southern Brazilian province of Parana. You might not think there were similarities between immigrating to Brazil and immigrating to Canada – but there were! This is a simplification, but basically both Brazil and Canada offered free land. Everyone left a Ukraine where poverty and lack of economic opportunity inspired them to take the risk and get on a boat and journey across the ocean.

In Canada and in Brazil, Ukrainians had to clear the land, plant their crops and build their homes. But, there were a few differences.
In Canada, Ukrainians had to clear trees and remove rocks from the fields. In Brazil, they had to slash and burn the jungle.
In Canada, the soil was as good as the stuff back in Ukraine. In Brazil, not so much – crops would grow well for a few years and then the Brazilian soil would be spent forcing many farmers to change their crops from wheat to corn, beans and tobacco.
In Canada, there were bears, wolves and moose to contend with. In Brazil, jaguars, snakes and tropical diseases were the big threat. Talk about adventure!
Nowadays, Brazil's Ukrainian community is as vibrant and interesting as it's history. This shouldn't be any surprise because the country that brought us Carnival and Brazilian BBQ would certainly have an influence on the traditions Ukrainians would keep and develop.
Words don't really do justice to the quality of food dance and folk tradition that has been created with the blending of Brazilian and Ukrainian culture – with about half a million Brazilians identifying as being Ukrainian.
Brazil has some of the southern hemisphere's most spectacular golden domed churches. Not only that, there are often jungles in the background – no prairie landscapes here!
The Ukrainian immigrant experience is remarkably different in South America than it is in North America. But for all the differences, there are some profound similarities that bind us together. Our dance, our food and our culture keep us connected to the place our ancestors came from: Ukraine.
written by – Stefan Viter