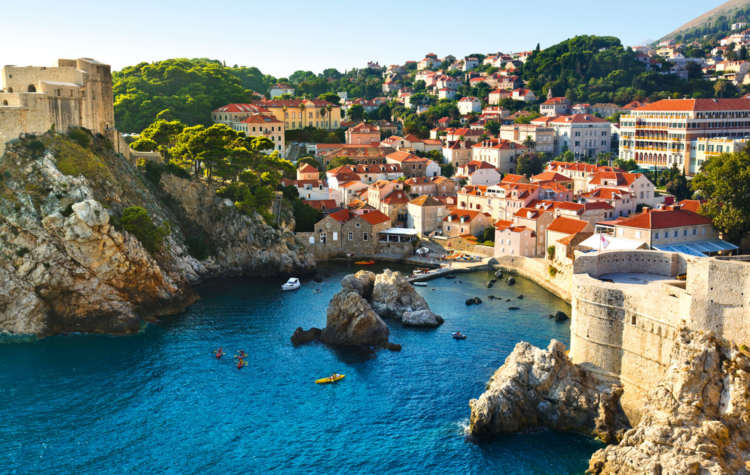 1. History
The Balkans have some of the oldest cities in Europe. The city of Zadar, which
will be on our Balkan Journeys tour this September, is one of them. Dating
back to 9 BC, you will be able to see some of the oldest architecture, which
brings me to my next point…
2. Architecture
See some of the most beautiful architecture in Europe! Cobblestone roads
and stone buildings from at the least the 12 th century!
3. Traditions & Culture
Places in Europe have been around a long time (definitely longer than our
own native land Canada, which is just 150 years). Each country has its own
traditions and culture. See the dancing, costumes, music and art that make
each country special.
4. Food
How can we not talk about food? Trying local cuisine is one of the highlights
of any vacation. Each country in the Balkans has their main dish. Being close
to the sea, be ready to try lots of seafood!
5. Water
I am not talking about drinking water – but the sea! The Adriatic Sea is
gorgeous and is a sight to see on its own.
6. Sunsets
Some of the most beautiful sunsets are along the Adriatic coast. Be sure to
catch the sunset when you are on tour.
7. Nightlife
In Eastern Europe the drinks are cheap and the nightlife is unbelievable.
Make sure to stop and dance the night away at one of the local beach bars.
8. Cheap
Overall the Balkans are less expensive than their neighbors to the north.
You're looking at $15USD for a beautiful meal, $5USD for a quick meal, up to
$5USD for a cab ride and you get the best value for your needs.
9. Beautiful
Did I mention because it's beautiful? If I didn't, you're eyes will be wandering
at all the beautiful architecture, scenery and people!
10. Why not?
Cross the Balkans off your bucket list!